Jensen Ackles Offers His "Atomic Heart" for Valentine's Day (Trailer)
What better way for Supernatural, The Boys & Big Sky fans to spend Valentine's Day than with Jensen Ackles offering them his "Atomic Heart"?
---
On February 21st, action RPG Atomic Heart will hit PS5, PS4, Xbox Series X|S, Xbox One & PC in a very big way. So what better way to celebrate it being unleashed in a week than with a trailer for Valentine's Day? And if you're a fan of Supernatural, The Boys, Big Sky: Deadly Trails, or any of his other projects, then you know having Jensen Ackles offering you his heart would be a great way to highlight the day. Well, you're in luck… kinda. Because Ackles was tapped to star in the following trailer that should be stockpiling views in no time.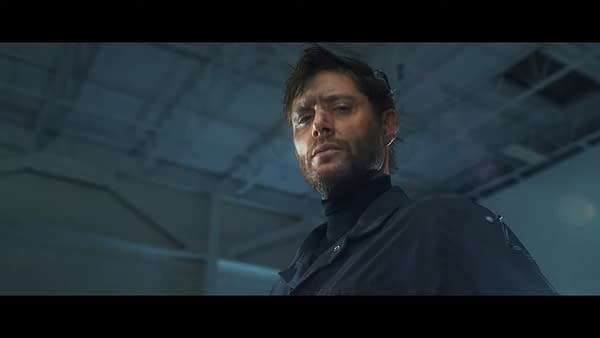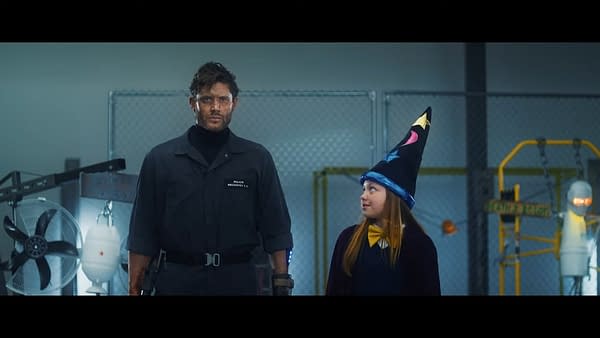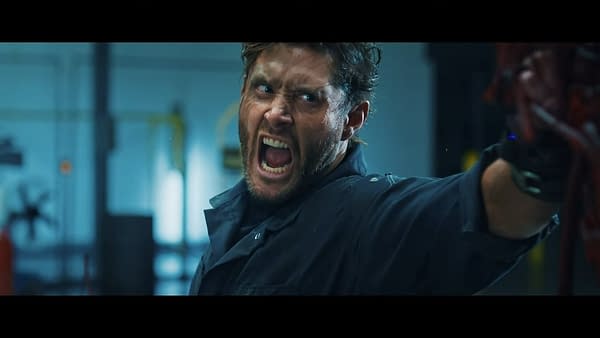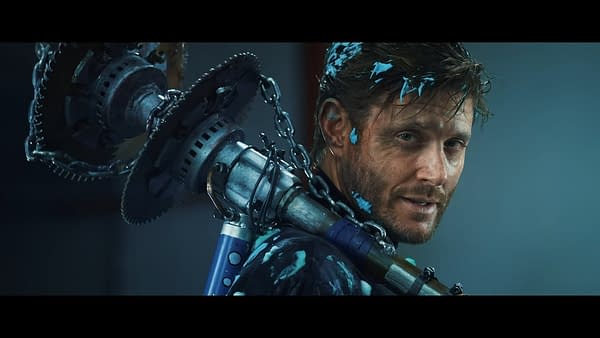 So for a look at Ackles demonstrating that "The Atomic Way" is the way to deal with a robot uprising, enjoy the following trailer for Atomic Heart (followed by some interesting intel for Big Sky fans):
By the time the credits rolled on ABC's Big Sky: Deadly Trails S03E13 "That Old Feeling," Ackles's Beau Arlen was left standing at a personal & professional crossroads. Does he head off with his ex-wife Carla (Angelique Cabral) and daughter Emily (Cree Cicchino) to try to make up for past mistakes, or does he stay where he is with Jenny (Katheryn Winnick) and look to forge a new future? Clearly, his character was positioned to make a return or be written off should the series receive a fourth season. Speaking with TV Insider, Ackles addressed if he would be interested in returning, Beau having more story to tell, and one thing that might factor into his being sacked to return.
So Would Ackles Return for "Big Sky" Season 4? "I don't know. They haven't even picked up the show yet for Season 4, so I don't know if anybody's coming back for Season 4 yet. That's above my pay grade. But if they do decide to pick up a Season 4 — which I would hope they would, I think the show's really great, and I think it's got a lot of story left to tell — I don't know. They had me for one season. They were probably like, well, let's just bring him in for one, and we'll see how it goes, and then we'll go from there. So they're waiting to hear what happened with the show, and then they'll probably talk to [showrunner] Elwood [Reid] and try to figure out what to do with the characters, those that are returning and those that they want to return."
Ackles on Unpacking Beau's Backstory: "There's a lot to unpack there with his backstory and what happened in Houston with his partner and how that affected his marriage and why he and Carla split up. There's certainly a lot to dive into."
Ackles on Returning & One Issue That Streaming Could Fix: "There's a lot of other characters to service on the show, and like many ensemble casts, maybe there's some parts of the story or some characters that you don't get to dive in as much as you'd like to with. I know I have questions, but we're kind of hamstrung by the whole 42-and-a-half-minute thing, and we gotta get those commercials in there. Maybe if they move it over to streaming, we'll have some extra time. We can tell some more story."