This evening, we have a new Classic Tetris World Champion as Joseph Saelee bested everyone else in Portland at the tourney to claim top honors. Technically a returning champion, he beat top contender Koryan in some high-speed levels in some really valiant efforts to take the title. As a special surprise to the winners, Alexey Pajitnov, the creator of Tetris, was on hand to witness the finals and congratulate the winners.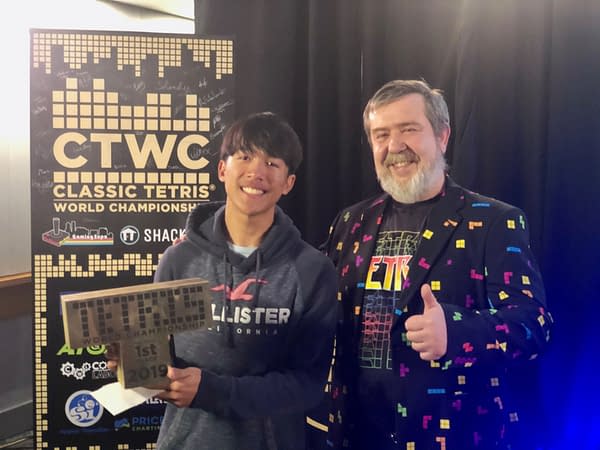 You can check out the final game here, as we've set up the video to kick off right as the last match is being counted down. Enjoy!
Enjoyed this article? Share it!