Some cool news from That Gaming Company and Annapurna Interactive today as Journey will be making its way over to the Epic Games Store next month. The official date for the game is June 6th, but not only will it be released to a new audience, it's getting an overhaul with 4K graphics, haunting music, and what the developers are calling "unique online gameplay". Considering the game has been around for about seven years, it probably could use a tune-up, but it's going to be interesting just what the devs did to improve it from the original that caught so many people off-guard and made a statement with indie gaming at the time. We have a few images from the Epic Games Store version of Journey below for you to check out.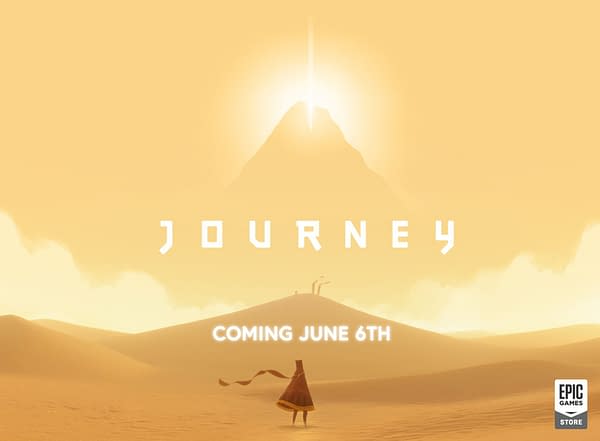 Explore the ancient, mysterious world of Journey as you soar above ruins and glide across sands to discover its secrets. Play alone or in the company of a fellow traveler and explore its vast world together. Featuring stunning visuals and a Grammy-nominated musical score, Journey delivers a breathtaking experience like no other.
Enjoyed this article? Share it!