Justice League Dark Coming to DC Universe Online in March 2019
Daybreak Games announced today that a new episode of DC Universe Online will be coming in March, this one focused on Justice League Dark. Some of the new and returning heroes coming to the mix will include Zatanna, John Constantine, Mordru, Doctor Fate, Felix Faust, and Shazam. This will be a large-scale episode, with level-agnostic event versions of content available to everyone for a short time, as you'll be getting a whole new adventure that includes the House Of Mystery as a base location. As always, the next episode will include new player rewards, including new gear, styles, artifacts, base items, and feats. Here's a little more info on it as it will be released on March 28th for PC, PS4, and Xbox One.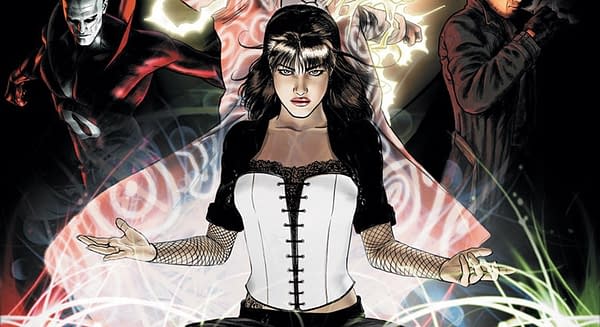 In Justice League Dark, a giant rift has opened in the sky above Gotham City. A massive, tentacled Daemon is tearing through from another plane as the helpless citizens of Gotham confront the insignificance of their pitiful human existences. Ancient magic is at work, revealing truths perhaps beyond human understanding, truths that threaten madness in the face of the infinite unknown.

But Earth is not without defenses against such dread, fright, and terror. Experts in the occult recognize the magical origins of this new chaos, and must now work together and with players to discover the secrets that might turn back this invasion, at least for a time.