Dragon Age 4 Is "Not A Thing" Says Creative Director Last night on Twitter, Dragon Age series Creative Director Mike Laidlaw confirmed that Dragon Age 4 is currently "not a thing" but if it were, he has a lot of ideas for what to do with it.
At this point, we know Bioware has a new IP, and with no confirmed DA4, either Bioware are waiting for the dust to settle around the latest Mass Effect before confirming a new Dragon Age, or they're planning to move onto that mysterious new IP they teased a few months back.
What we do know about DA4, thanks to Laidlaw's tweets, is:
It isn't happening
But if it were, Laidlaw would bring back Harding, of all companions
No, your Warden wouldn't be brought back, because half of "the" Wardens are dead — including at least one of my own
But if your Warden did return, absolutely nothing good would happen to them, because of writer Patrick Weeks
Now, fan requests on Twitter often have a case of nostalgitis: "Why can't I get the same thing I already have, but new?" is a pretty common request gamers send devs. I have no idea why when they can just replay the games, and with Dragon Age, your replay value is pretty solid. So we will definitely not be seeing our Origins Wardens anytime soon, especially with so many having died heroically to save Ferelden at the end of the first game.
But this is one way Bioware could be testing the waters with an intentional "leak." After all, Laidlaw wouldn't still have a job if Dragon Age were done. It's a bit early to say the game is in Development Hell, but the clock is ticking.
Personally, I'm with this sentiment for the possible sequel. Cheers, DA Confessions!
https://twitter.com/DACONFESSlONS/status/843404624082145280
---
---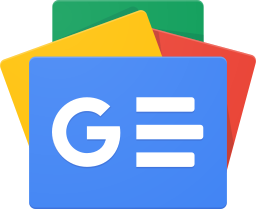 Stay up-to-date and support the site by following Bleeding Cool on Google News today!