Knockout City Announces Server Shutdown This June
Velan Studios has announced that Knockout City is coming to an end, with the last season happening in February before ending in June.
---
Yesterday, Velan Studios, the current publisher of Knockout City, announced that they would be sunsetting the game, with the end happening in June. After weeks of rumors about whether or not the game would continue in 2023, the word came down in a special video announcement from the game's director, Jeremy Russo, which you can watch down below. The shorthand is that the team will release a few more updates in the coming months, culminating in the official shutdown of the game's servers on June 6th, 2023. The game has had issues keeping its audience ever since its launch in 2021. It didn't help matters any when the company took over publishing from Electronic Arts and migrated the game over to the Epic Games Store. It's not that it's a bad game; it just hasn't been able to retain a lot of the people who checked in at the start, which the company acknowledges. We have a snippet from the blog they released along with the announcement video, going over what you can expect for updates in the immediate future.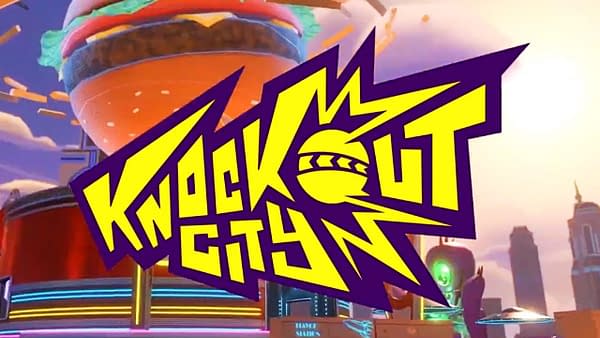 "There's a lot of information to share about Knockout City's final months which we've included in a FAQ at the end of this blog, but here are the high-level details: On February 28, 2023, Season 9 of Knockout City kicks off with the release of our final planned update, version 9.0. This will be a 12-week season, with six back-to-back events featuring some of our most creative cosmetics yet, fresh new twists on several of our best playlists, a whole event focused exclusively on League Play, and a super-sized two-week Midnight Madness where the community will pick the two Playlists they want to play to close out the last Season. There will be a whole new map to accompany an entirely season-themed Brawl Pass and Deep Space Dispatch storyline! The full announcement for Season 9 will come in a few weeks, and we can't wait to share that with you when the time is right."
"Also starting on February 28, all real-money transactions will be removed from the game. You will no longer be able to purchase Holobux, the Deluxe Bundle, or either of the Teenage Mutant Ninja Turtles Bundles on any platform. To make up for this, we've packed every event in Season 9 with rewards for XP, Style Chips, and thousands of Holobux. Every event also features a massive sale shop with huge discounts, and almost every cosmetic we've ever sold will make its way into one of these sale shops. The rewards for League Play, Daily Login Bonuses, and the Brawl Pass have also been drastically increased, and the price of the Premium Brawl Pass will be reduced to just 50 Holobux (which you can easily earn in the Free Pass)!"