"Daemon X Machina" is Headed to Steam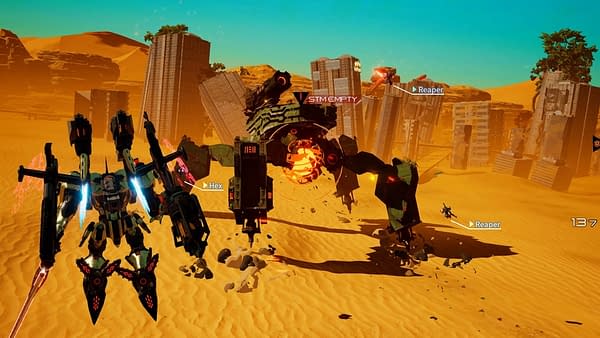 If you've been looking for the perfect time to jump into Daemon X Machina, but didn't have a Switch, it looks like that will no longer be an issue very soon. Xseed Games is bringing the Marvelous Ltd.-published title to PC.
The mech action game is going to launch on PC via Steam on February 13, and it's currently up for pre-purchase with a 20% discount right now off of its typical price of $59.99. That'll end when the game launches, and when it does, it'll be up for grabs or 10% off instead.
If you pick up a copy during the pre-purchase period (right now), or during its first month online, you can get a set of bonuses: Outer suits, an Arsenal mech, and a set of five weapons. The Prototype Arsenal Set comes with the Prototype Arsenal mech and Prototype Plugsuit outfit, which will be up for grabs at a later date.
The Metallic Equipment set comes with 5 unique weapons and the Metallic Plugsuit outfit, and will only be available ahead of release and part of the early bird purchase promotions. You won't be able to buy them separately.
If you're interested in picking up Daemon X Machina for PC, you can look forward to it debuting very soon – you might want to mark your calendar and make sure you're ready.