Konami Announces TurboGrafx-16 Mini Delays Due To Coronavirus
So bad news from Konami this week as the coronavirus has delayed their release of the TurboGrafx-16 Mini to some parts of the world. The console, which has parts primarily manufactured in China, is set to receive delays due to the epidemic in the country. By the sounds of the statement they released below to the media, it sounds like some units have been made and left the country before the epidemic started, but production has since ceased with no official timeframe of them to start back up. The retro gaming console was set to be released next week.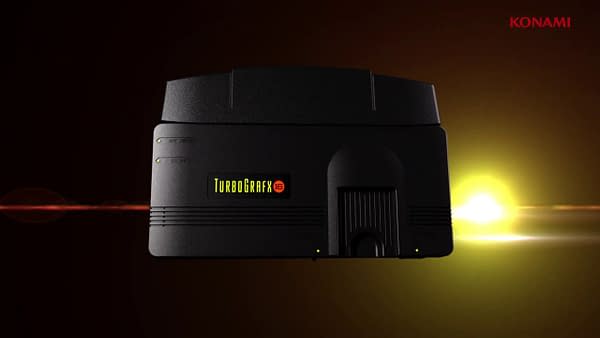 Regarding the TurboGrafx-16 mini console and its peripheral accessories, the manufacturing and shipping facilities in China have encountered an unavoidable suspension due to the current Coronavirus (COVID-19) outbreak. As a result, the delivery of all TurboGrafx-16 mini products, which was originally scheduled for March 19th, 2020, will be delayed until further notice.

We deeply apologize to our customers for the significant inconvenience, and we humbly ask for your understanding and patience while we keep our close attention on the situation. We are investing all of our efforts to deliver the TurboGrafx-16 mini as soon as possible, and will provide further details on the deliver timing once confirmed.