The Last Guardian Developer May Have Teased its New Game in New Year Message
The Last Guardian and Shadow of the Colossus director Fumito Ueda's studio GenDESIGN may have just teased its next game.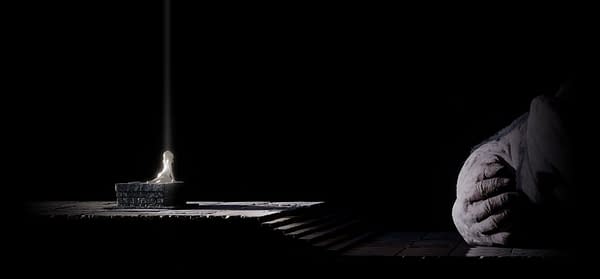 The developer, created by Ueda and featuring other talent from Team ICO, worked a on The Last Guardian but shared a lot of the credit with other developers. Their first solo project has yet to be released, but it seems we might have just been given a glimpse. On the developer's website, there is a New Years Message alongside a very interesting photo.
The message says:
Happy New Year 2018!
May this be a happy and fruitful year.
The image looks like thus:

Interestingly, a ResetEra poster dove into the source code and found the name Beauty and the Beast 2018 attached to the image. Does that, along with the message hint the game might be coming this year?
It would certainly be a far cry from the announcement to release of The Last Guardian, which took well over 7 years. In a lot of ways, I could see the appeal for the developers to announce and release a game in the same year after what happened to their last one. How exciting would that be?