PlayerUnknown's Battlegrounds on the Xbox has just seen a new patch, and it will significantly reduce the effectiveness of vehicles.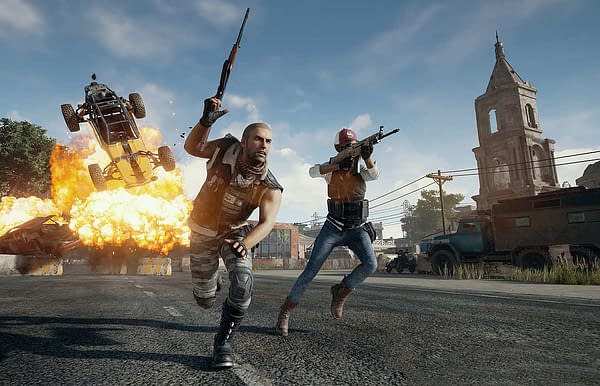 The PlayerUnknown's Battlegrounds community on console had had concerns about the effectiveness of vehicles. On console, where the aim is harder than on PC, it makes sense that they would be harder to shoot and therefore more powerful. On PC, they are supposed to be a risk, both letting you travel faster but be vulnerable and alert people to your presence. It apparently just wasn't playing out in the same way.
Because of that PUBG Corp. has tampered with their effectiveness and seemingly nerfed them into the ground. The cars have seen several little tweaks that should make going on foot much safer. On top of that, there are various other little tweaks, such as the VSS scope seeing some sensitivity changes, and also continued changes to the controller input.
Here's how the notes read:
Gameplay

We've listened to your feedback and further modified the damage players can inflict on vehicles, increasing areas of vulnerability. This includes:

Increased damage to the vehicle body, and significant damage to the wheels when targeted with gunfire

Increased vehicle damage when successfully targeted with a grenade

Both driver and passenger will suffer increased injuries from crashing into objects or other vehicles (Dacia, UAZ, and Buggy)

Slight reduction to player damage when being struck by a vehicle

Optimization

Continued optimization to controller input lag

Visual quality of reticle is improved (Red Dot, Holographic, and 2x Sight)

Bug fixes

Resolved issue where inventory may highlight the wrong column when looting

The sensitivity setting for 4x Scope is now also applied to the permanent scope on the VSS

Auto-run (double-clicking the left stick) is disabled when aiming down sights

Players can now use the D-Pad while in the map view without switching melee, pistol, or throwing weapons

Removing the marker from the map when pressing (Y) will no longer switch primary/secondary weapons

Fixed issue where the crosshair is not correctly displayed after players reconnect to a game session
It's good to see the Xbox version of the game seeing such constant improvements as it launched a bit rough. Hopefully, before to long, it will be a lovely, silky smooth little experience.
Enjoyed this article? Share it!