Games Workshop Shows Off New Sisters of Battle for 40k
I have been hearing rumors surrounding a new plastic kit of Sisters of Battle for Warhammer 40,000 go around the geekoshpere for nearly 20 years, but it's really starting to look like Games Workshop is serious about getting new troopers for the Adepta Sororitas on game tables sooner than later.
The latest update from the Warhammer Community page shared a number of really great looking sculpts— more on those in a moment— that look like they're pretty close to hitting retail.
After looking over the different Sisters of Battle Sculpts shown off by GW today, I'm of the mind that they might be easy-to-build kits. There doesn't look to be a lot of customizing options to the figures, although the post does note that each figure comes with the option to mount the figures head with or without a helmet.
Here's a quick look at the all-new Sisters of Battle from Games Workshop:
These first two line troopers are packed with detail and attitude, and look like they're ready to take the battle straight to those filthy heretics. I'm also loving that these new Sisters of Battle are wearing very sensible heals into battle. Combat stilettos may look cool, but that's a sure-fire way to get stuck in some random mud pit.
This second trooper is carrying a storm- bolter, and looks fierce: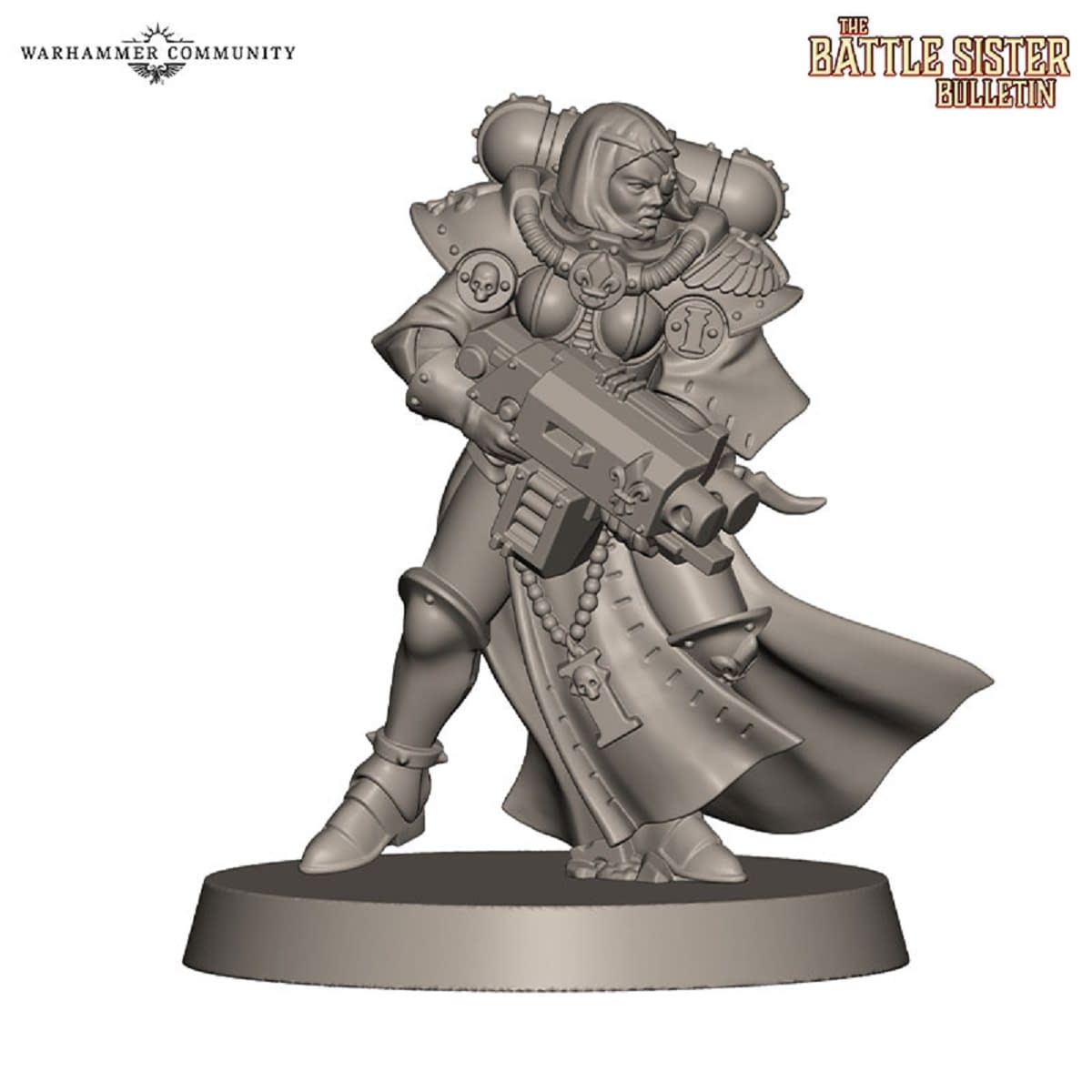 But that's nothing compared to the flamer trooper: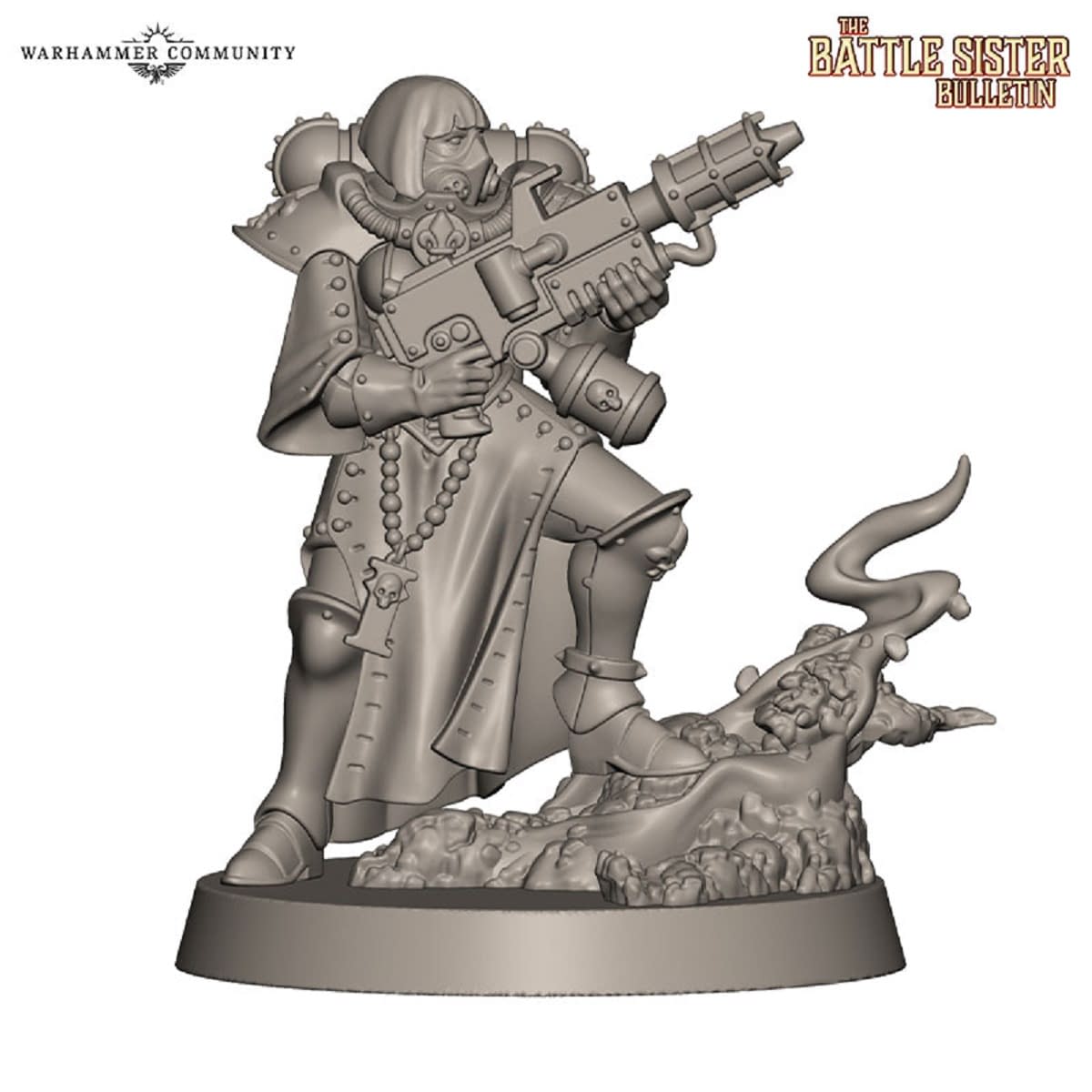 Burnt heretic, anyone? What better way is there to decorate the base of a flamer-toting Battle Sister than with the smouldering corpse of an apostate who was no doubt in league with Dark Gods? As you can see most clearly on the Battle Sister equipped with flamer, the habit is lined with studs that can be opened before battle to ensure freedom of movement.
Here's the Sister Superior, who leads a squad of Sisters of Battle into the fray: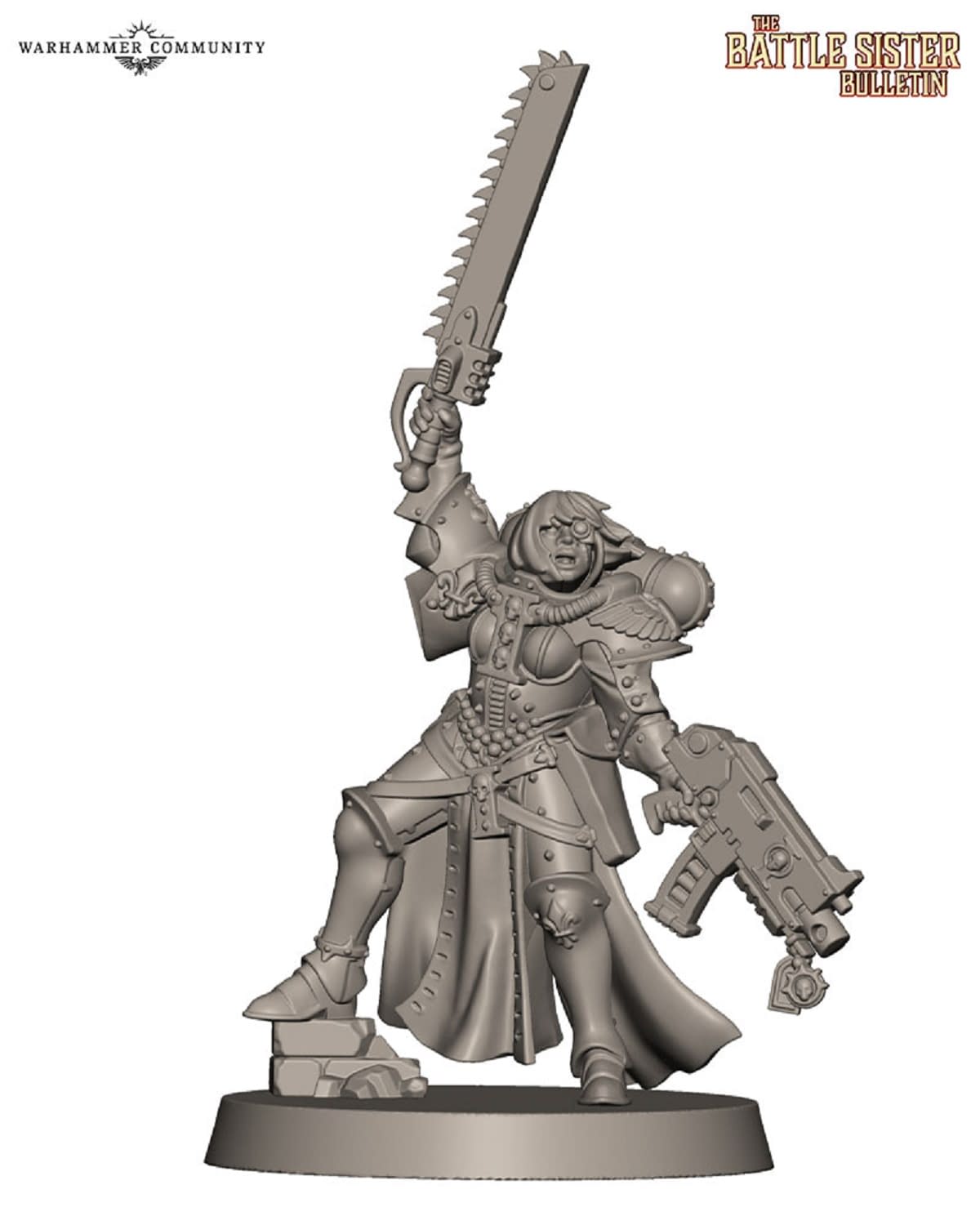 And then there's the Simulacrum Imperialis, who carries the unit standard into battle: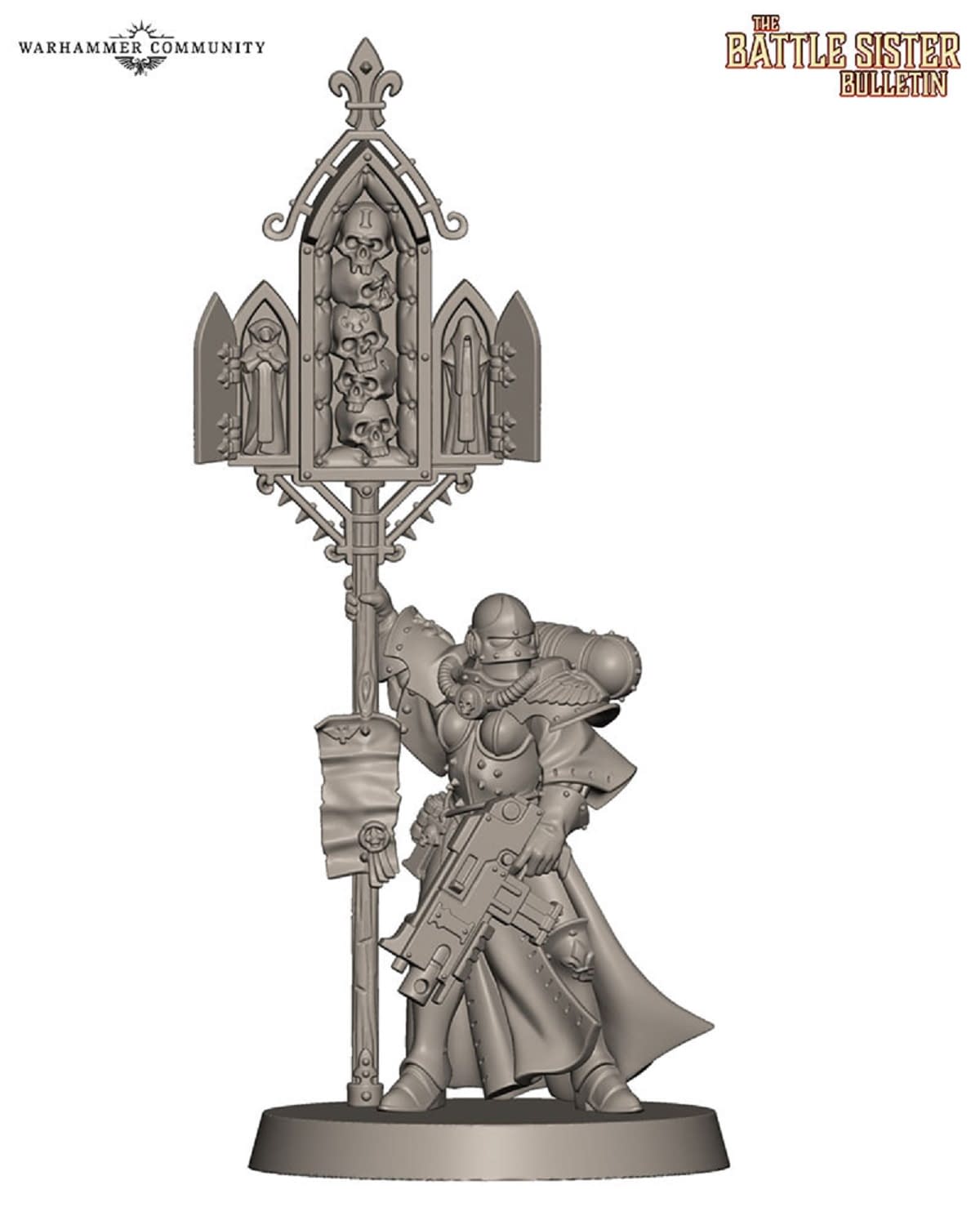 Finally, here's a look at one of the Sisters of Battle all painted up and ready to rumble: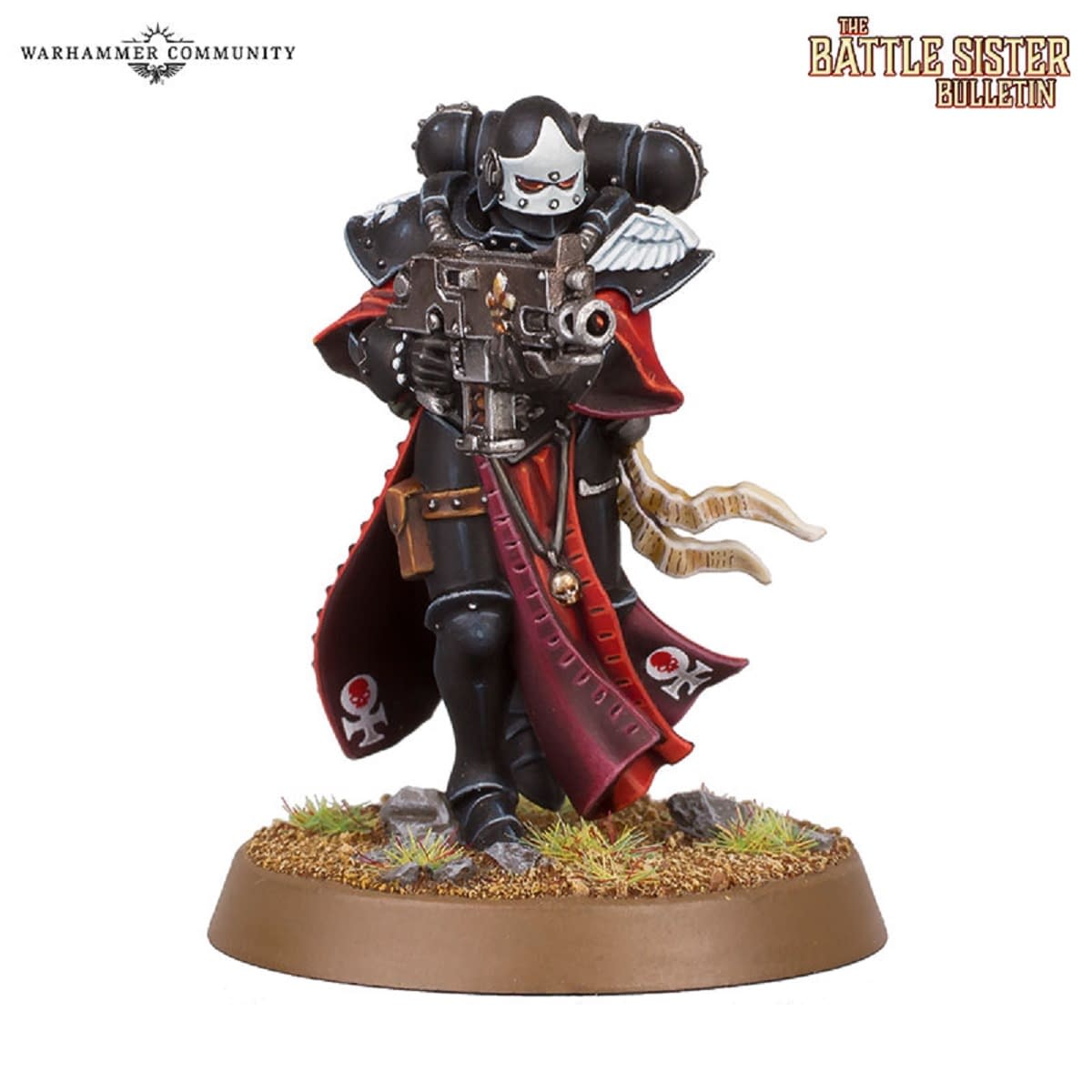 While there isn't a final release date set yet for the new Adepta Sororitas, you can always check with your local game store or independent Games Workshop stockist to make sure you don't miss out on any Sisters of Battle releases!