Lil Wayne "Ghost Recon Breakpoint" Ad Also Announces Open Beta
Ubisoft is going all out to promote Tom Clancy's Ghost Recon Breakpoint by featuring a new ad starting Lil Wayne, directed by David Leitch. With the ad cane news that there will be an open beta for the game taking place from September 26th–30th on PS4, Xbox One, and PC. Right now there's no word on what the beta will show off beyond multiplayer, but it will be a chance for players to try it for free for four days. We have more info on the ad below, as Tom Clancy's Ghost Recon Breakpoint will be released on October 4th.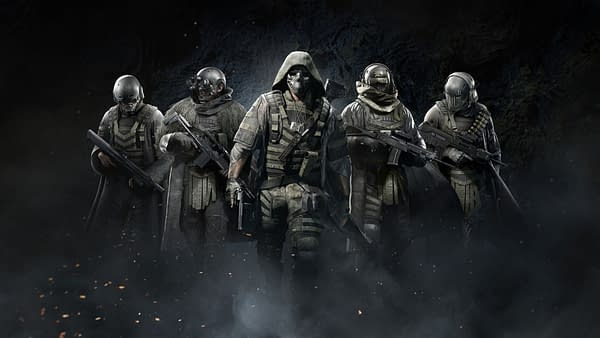 The live-action sequences were shot in Vancouver, Canada, directed by David Leitch (Fast & Furious Presents: Hobbs & Shaw and Deadpool 2) and produced by Minted Content in Los Angeles. Ubisoft worked with San Francisco–based agency Argonaut on the development of the concept and overall creative direction and execution of the "Squad Up ft. Lil Wayne" campaign.

"More than anything, the key point of all action is to tell a story, and in this spot we're telling a story with these characters in the world of the game and also the characters in their worlds at home," said David Leitch. "We wanted to make sure we have these distinct characters that jump off the page and that the action defines them in a real, particular way. We have this fun juxtaposition with the different characters and their voices, too, which is a great conceit."

The "Squad Up ft. Lil Wayne" television ad will air nationally to promote the launch of Tom Clancy's Ghost Recon Breakpoint and can be seen during key television moments, such as Thursday Night Football on October 3 and WWE SmackDown on October 4.