It's been a long couple of weeks. Between Kenrith, the Returned King, the Throne of Eldraine prerelease, the Brawl decks being converted to Commander decks, My Little Pony's crossover with Magic, and so much of my procrastination getting to finally provide you with a deck tech for Syr Gwyn, Hero of Ashvale, I've been remarkably hard at work for you, dear readers. But while I've gone through all of the potential commanders that can be made from outside of the Throne of Eldraine set proper, I have yet to discuss legendary creatures from within the packs themselves. I guess that only means that we're in for a few more weeks of fun!
There is a rather firm monocolored focus in this set, so it makes sense for me to go over them color by color, cycle by cycle. It's going to be a fair few weeks of techs (not to mention the Oathbreaker decks I plan to write about on Wednesdays), but by the time we are done, I'll have gone over all of the major potential commanders for the set. How about that? Let's begin with Linden, the Steadfast Queen.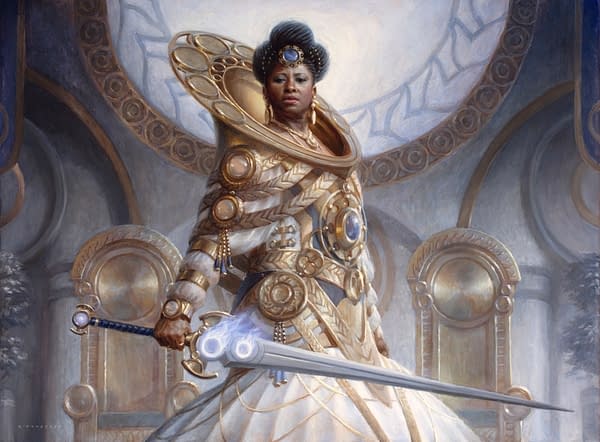 The full decklist to be discussed in this article is here.
With this deck, I wanted to write up a tech for mono-white Humans. It made sense because while Linden can contort herself into any mono-white life gain deck worth its salt, a tribal theme seemed more apt than simply winning through Felidar Sovereign or Approach of the Second Sun (the latter of which isn't even in this deck – the deck is too aggressive and lacks the control needed to keep Approach viable here). It's also very important to bear in mind that we are only running one color, and arguably the weakest of the five within the entire Commander format. Wizards of the Coast ought to consider finding a solution to that. My point, though, is that we don't have dual lands or much in the way of value engines. Sure, we have artifacts of various kinds to help us draw cards and enchantments like Land Tax to ramp us a bit, but it's really not much to go by. I was at a tough point making this deck and remembered through the process once again why I play black more often than not. Anyhow, with these gripes out of the way, here are my considerations for important cards to have in the deck, if going by my themes.
Notable Inclusions
Tribal support cards – Cards like Urza's Incubator and Herald's Horn serve to act as a sort of slow-ramp for your larger Human cards. The Horn can even let us dig a little bit into the deck to get more value out of our draws. Furthermore, I'm digging tribal-oriented buffs like Coat of Arms and Door of Destinies. Sure, Coat of Arms is symmetrical, but when you're playing arguably the most plentiful tribe, how symmetrical is it in practice?
Mass-Path effects – Cards like Swords to Plowshares and Path to Exile are a scarcity in the game, so we want to play these sorts of cards with proper redundancy. What's more, Settle the Wreckage and Winds of Abandon are mass-Paths, in a sense. Feel no fear in using Settle the Wreckage to exile all of your token creatures and ramp a ton as a result – just keep in mind that Winds of Abandon is opponents-only, so may not let you ramp by any real stretch of the imagination.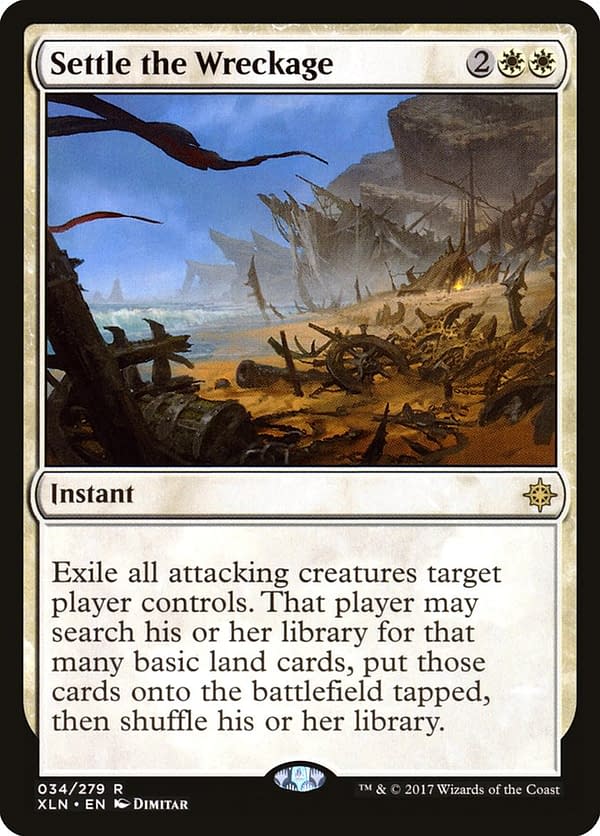 Darien, King of Kjeldor – Where do we get tokens? There are a few ways, not the least of which is through Darien, King of Kjeldor. He may not be the Queen's husband, but he's a proper king for this Human deck. Some important synergies come from Ancient Tomb, which can make two mana at a time for you at the cost of two damage (thus netting you two tokens!), and effects like Soul Warden or Suture Priest, which, with relative ease, will get you all the life back that you lost when making tokens with Darien or others.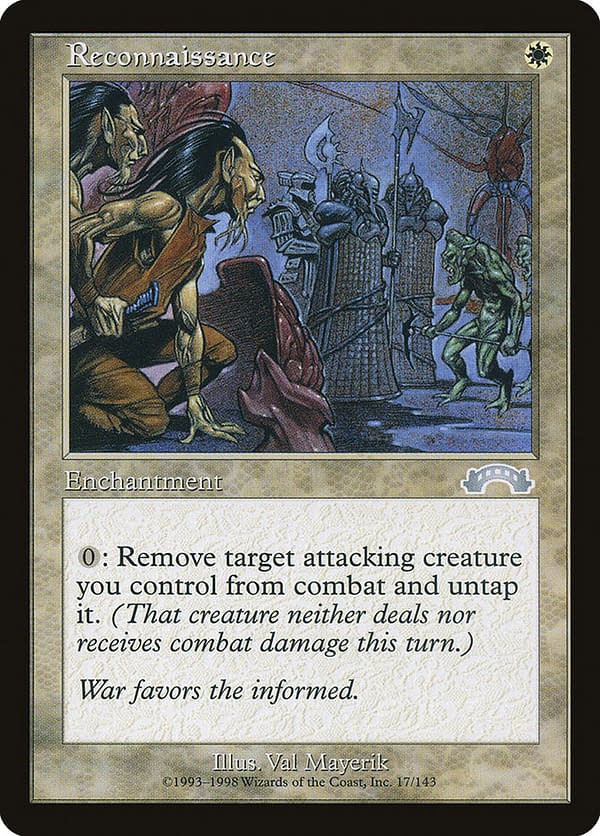 Reconnaissance – where would I be if not talking at all times about this card in an aggressive white deck? This is, in my humble opinion, the best enchantment that white has for aggro decks. It's better than Dolmen Gate, an artifact that is in here despite costing one mana more and being weaker (because remember, redundancy). Swing out freely! After damage or even as early as entering a bad blocking situation, untap your otherwise ill-fated creatures and remove them from combat. It's a simple concept and not shabby at all since the ability is 100% free after the enchantment enters play for the price of one measly white mana.
Conclusion
I have not tested this deck. I have to keep reiterating that I don't play white. It's not my style. I am not a good judge of whether this deck will work but I have a good feeling it can, albeit in more casual groups. Try it out and let me know how you feel about it!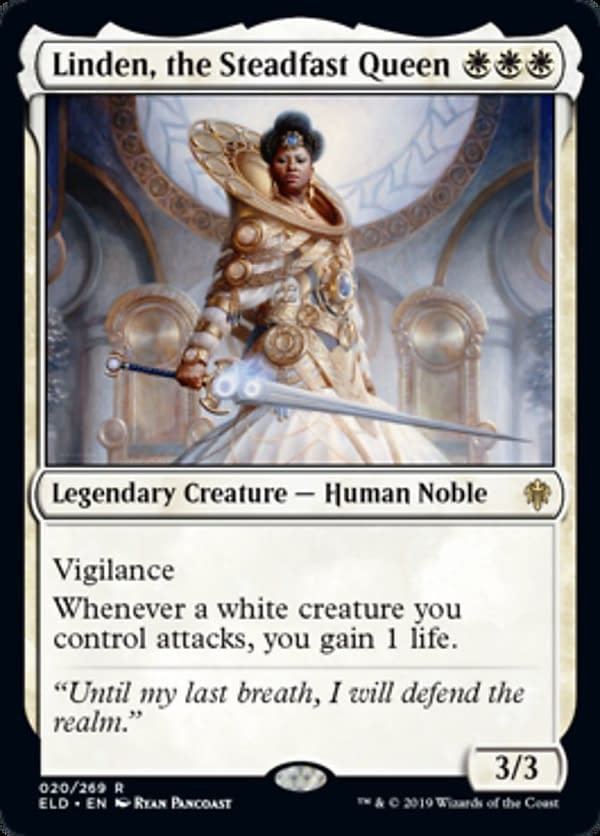 Enjoyed this article? Share it!