"Lonely Mountains: Downhill" Wrecked Our Bike During PAX West
Thunderful is always a great publisher to visit with at PAX West, and this year the new game they had to show off for us was Lonely Mountains: Downhill. Developed by Berlin-based company Megagon Industries, this is a downhill biking simulator where you essentially mountain bike down a rough path as fast and skillfully ask you can. There are various terrains that you can tackle that each present their own challenges. Some in rocky desert areas, some in the mountains of luch forest, some in the hills during autumn. For many of the challenges, you are racing the clock and trying to make it to a checkpoint without falling to your death or crashing hard into something.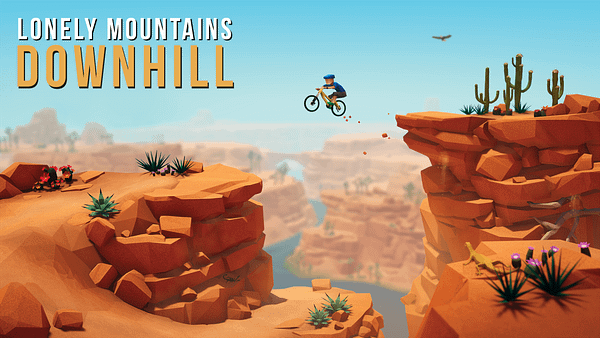 Being a Utah native, I immediately gravitated to the orange rock level that reminded me of Moab. Steering and managing speed are pretty standard to get used to, but a hell of an obstacle when you can't master them in dire situations. The maps have multiple ways down to the bottom, ranging from the straight forward to the risky to the hidden gems. I'll admit, I died more than a few times, but the game was strangely addictive to try and beat the timer. I really enjoyed this as it was a game I could just switch my brain off for a moment and play. Right now, Lonely Mountains: Downhill is set to be released on all major consoles and PC sometime in 2019, but a date hasn't been set yet.