Mario Tennis Aces Will Be Getting 3 New Characters
In case you've already been hoping that Nintendo would expand the roster of Mario Tennis Aces, some good news came your way this week. The company released a brand-new trailer for the game, which you can check out below, and near the end made three specific reveals of new characters that will be coming to the game this fall. Those three are Diddy Kong, a Koopa Paratroopa, and Birdo. Depending on the forums that you frequent, one or all of these could be seen coming a mile away as they are basically staples of the Mario-themed sports games.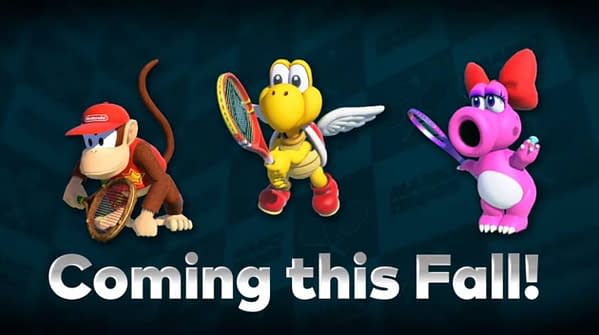 Over the years, Nintendo has been careful in their approach to adding new characters to any of their titles on the fly. This stems from several interviews in the past where they feel a game's roster should be complete when you get it and withholding characters for shock value seems cheesy. So it is kind of surprising to see the company change that up a bit with Mario Tennis Aces. What exactly all three characters will add to the game is yet to be seen, but at least they went for a few fan-favorites that span a few generations of Mario fans.