Mario Tennis Aces Takes Its Place Atop the UK Charts
UK Chart Trackers have revealed that Nintendo's Mario Tennis Aces has flown up the ranks to take the number one spot on the board.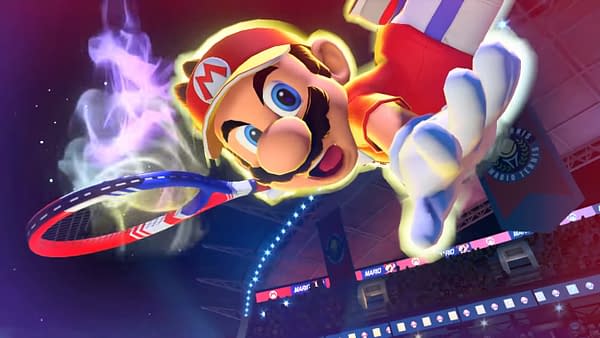 Mario Tennis Aces by most accounts is a solid Mario Tennis game. There are certainly concerns about the game's use of non-traditional tennis stables in the online mode, but other than that, it seems to have gone down mostly well. That's great too, as the Wii U game in the franchise certainly had soured some fans to the Mario sports offshoots. It's great to see these games once again doing well in the public and critical eye.
It seems that is coming with results too. As put out by Chart-Track, it's been revealed that Mario Tennis Aces took the top spot on the physical sales chart in the UK. While there weren't any big competitors out last week, it's a big achievement for a cartoony sports game on a newer console. It shows there is certainly a desire for these kinds of titles and bodes well for the future. Elsewhere, FIFA 18, God of War, Fallout 4 and Detroit: Become Human rounded out the rest of the top 5.
Now, of course, this is only a limited sample size. This accounts for physical sales only in the UK but it is a slice that gives us a look at the broader picture. If a Mario Tennis game is doing this well, I do wonder if we could expect more of these sports offshoots int he future. Could we possibly see another Strikers? Probably not, but who knows?