Marvel Hypes Powers United VR at SDCC as a Jumping Pad for VR
Marvel Powers United VR has been in the works for a while now, but up until San Diego Comic-Con this year, we hadn't seen anything hardcore from the game. Now, not only do we have a better idea of what the game is, we got the thrilling news that it will be released on Oculus Rift next week, July 29th.
We have the trailer for you as well as a tweet shared by Marvel about the game live from the SDCC floor, but the short version is that you'll be able to play as some of your favorite heroes from the Marvel Universe. To be clear, these are the comic book versions, not the MCU.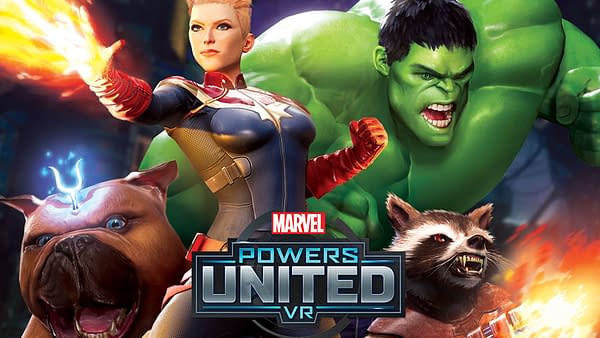 The game is a four-player co-op experience where you choose your favorite hero and gain some special abilities from whoever you choose. The company announced a retail bundle for $400, or if you already have the system, you can snag the game for $40.
There will be 18 playable heroes at the start with 10 locations, and eight bosses, with frequent support and DLC on the way. Marvel hyped it as being a great game for people to get into VR with who have been on the sidelines deciding if it's worth the cost. We'll see if it works in their favor come July 29th.
Revealed at #MarvelSDCC! Marvel #PowersUnitedVR gets a special @oculusrift gear bundle. #ad pic.twitter.com/oIXM6MTKfg

— Marvel Entertainment (@Marvel) July 22, 2018