It's been revealed that Marvel's Spider-Man has become the fastest selling game this year, if UK retail charts are to be believed.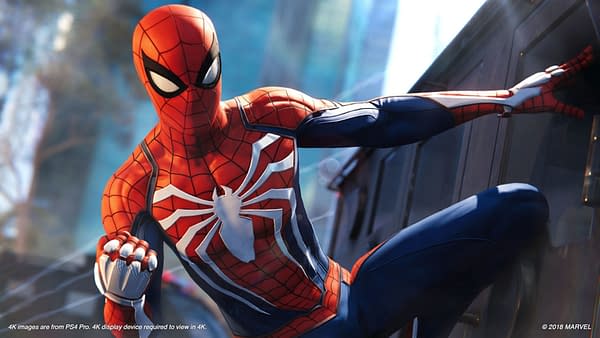 There have been a lot of Spider-Man games in the past, with many film and comic tie-ins littering the gaming landscape for decades. In video game terms, it is seasoned, but bar a handful none of them has ever been huge hits. However, with Marvel's Spider-Man, Sony is clearly trying to make the biggest and best game featuring the hero ever… and it looks like it might have paid off for them.
According to UK retail gurus GHK, Marvel's Spider-Man is the fastest selling game of the year. The achievement was announced to Gamesindustry.biz early, who confirmed that the game had beaten Far Cry 5 and God of War to the title thus far this year. That is quite the achievement as the previous holder, Far Cry 5 came out on multiple platforms while Marvel's Spider-Man is a PS4 exclusive.  It didn't quite beat Batman: Arkham Knight to the fastest selling Superhero title ever, but that title wasn't exclusive to one platform.
While this only accounts for a very small portion of the market, with other countries and digital sales not accounted for, anyone who has looked at their friends list on PS4 has probably seen a huge majority playing the game (while all the other ones are playing Destiny 2). At least anecdotally, to me, this feels like a huge game. We will have more to say on the quality of the title in the next day or so, not that you need me to tell you. If this is anything to go on, a large portion of you are probably already playing it.
Enjoyed this article? Share it!