Mega Cat Studios decided to release a brand new video for Bite The Bullet, giving you a behind-the-scenes look at the game. You get a good look at the gameplay this time around and see what the game is all about as you become the weapon you digest. Enjoy the look as we wait for the game to be released sometime in 2020.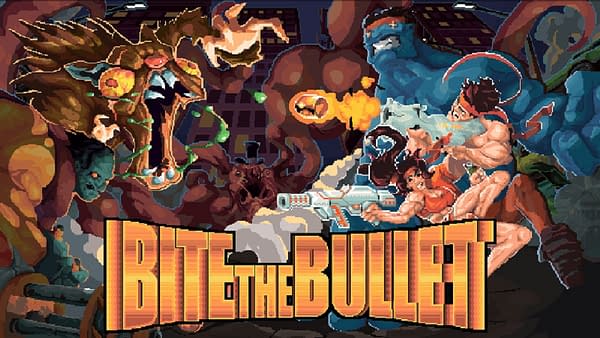 Satisfy your appetite for destruction in this roguelite RPG shooter where you must eat enemies,bullets and more to powerup your character, weapons, and abilities. Gun down adversaries with abarrage of bullets before dining on their corpses to craft new weapons, energize skills and specialattacks, and transform into a powerful Zombro form to smash foes into smithereens. Explorethree branching skill trees based on your diet–and remember, you are what you eat!
Enjoyed this article? Share it!