Tribute Games announced this week that Mercenary Kings will be getting additional content for the Reloaded Edition, which will be the primary game and all the add-ons with some new content. Below we have a brand new trailer for the game as well as some info sent to us in their press release about two new heroes that will be added into this edition. The game is set for a February 6th release on PC, PS4, Switch, and Xbox One!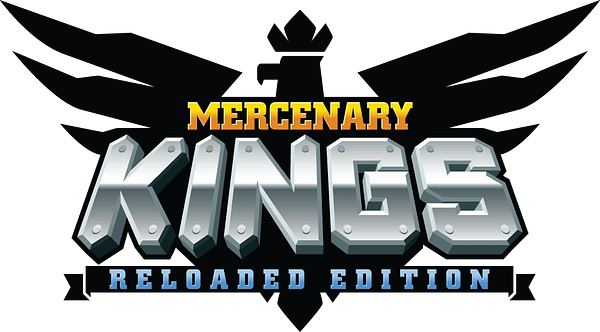 In this upgraded edition of Mercenary Kings, players can take the commands of a mecha-armor in a BRAND NEW Steel Soldier Mission! You can craft 20 NEW weapons! The Kings have never been more powerful!

– Two new playable characters

Frigg is a resistance fighter who has joined the Mercenary Kings to fight the forces of CLAW. No matter which weapon she carries, Frigg can jump faster than any other Kings thanks to her Olympic training!
C-Zar is a friendly automaton built by the Kings' communication expert Miss Zero. His state-of-the-art feet thrusters allow him to slow down his falls so he can get a strategic drop on CLAW troops!

"We are very excited to bring Mercenary Kings to the Nintendo Switch, Xbox 1 and PS Vita users. The Reloaded Edition will provide current players with a refined experience loaded with new content and welcome new players to enjoy our mixture of customizable mayhem and over the top boss encounters on new consoles," says Jean-Francois Major, co-founder at Tribute Games.