"Tekken 7" Announces Two New Characters With Season 3
Bandai Namco made their grand announcement about Tekken 7's Season 3 at EVO 2019 yesterday, revealing two new characters and two on the way. The reveal showed one returning face and a brand new addition to the series. First, we didn't have to go very far back for the familiar as Zafina will be coming to the game in September. From the video below, it looks like her experience with Azazel has changed her and giver her greater strength and power, which she struggles to control. Move-wise, it appears she plays much like she used to with some additional tricks to keep you on your toes.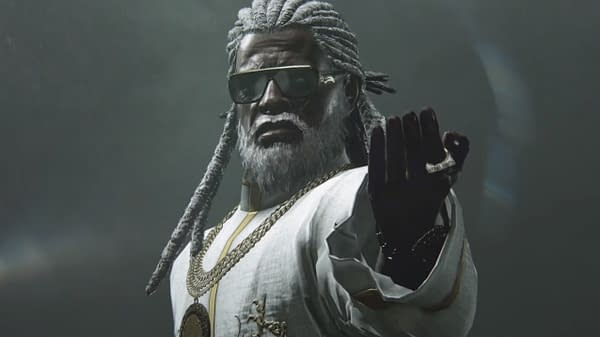 As for the second, we get a brand new character called Leroy Smith. His story is told briefly in the trailer on a slate card, saying he was part of a gang war 50 years ago and vanished. He has returned, with masterful martial arts skills and some badass dreads. How does he play into the Tekken 7 storyline? We'll find out when he is added to the DLC content in the winter. The developers also showed two more characters to come in the winter of 2019 and the spring of 2020, along with a new feature and fighting stage. This season appears to have less content planned than the previous two, so it may be safe to assume this may be the final content cycle for the game before they move on and make whatever game is next in the series.