Merge Games Showed Off "Sparklite" During PAX West 2019
During PAX West 2019 we had a chance to visit with Merge Games and check out a couple of their games, the first one being Sparklite. The game puts you in the shoes of a redheaded mechanic who crashed her ship and is now trying to find a way off the world she's on which is ridden with some evil. I do want to point out that all of the press materials we got for this game told us everything we needed to know about the story, and then we encountered very little of it in the demo. What we did int he demo was crash to earth, walk around, find a giant wrench, and then explore some caves to see what was going on.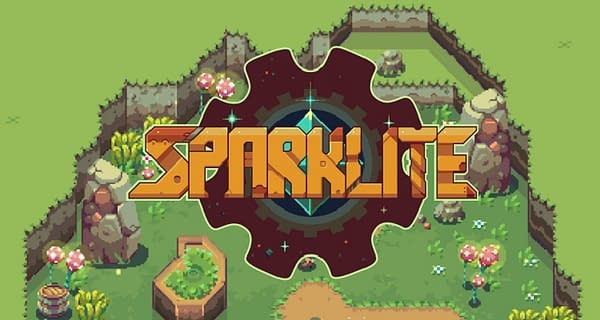 The game is a fun little action exploration title with bits of building mechanics as you will make what you need to survive in the world around you. And trust me, you'll need it, as basically anything that isn't a part to be used later is a monster waiting to kill you. Everything about this reminds me of '90s RPGs where you're in a place not by your own choice which needs help getting rid of whatever ails them. The demo we checked out was fun, but they really need to roll out the story a lot sooner than what we got. Sparklite is due to be released sometime in November 2019.