MLB The Show 23 Will Feature The Negro Leagues
MLB The Show 23 will be adding an important chapter of baseball to this year's edition as The Negro Leagues will be a part of the game.
---
Sony Interactive Entertainment and San Diego Studio revealed today that MLB The Show 23 will feature The Negro Leagues in the latest edition of the series. The developers have teamed up with the Negro Leagues Baseball Museum to present some of the most prolific players of that era to showcase their lives, their stories, and their contributions to the game for everyone to experience through an interactive telling of baseball history. The game will be adding new players in seasons, with eight players being highlighted for Season 1, which includes some of the greatest to ever play. We have more info from the PlayStation Blog for you below, along with a video talking about this new addition featuring NLBM President Bob Kendrick.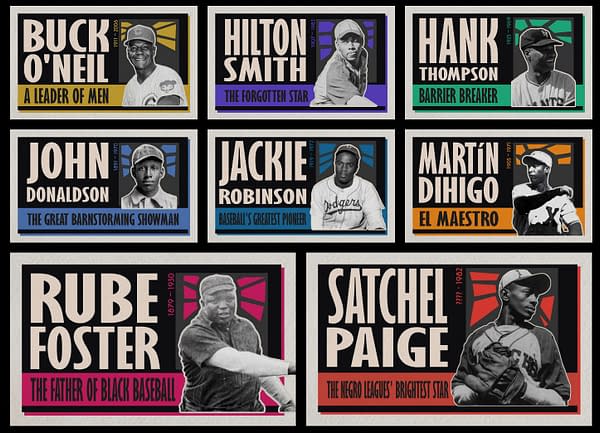 "We could not be happier to finally introduce the Negro Leagues into MLB The Show! It's a special project for San Diego Studio, and we are so grateful and appreciative to be partnering with the families of the players, the Negro Leagues Baseball Museum and NLBM President Bob Kendrick to bring these stories to life in a video game. MLB The Show 23 (Storylines Season 1) introduces eight Negro League Players and their stories, narrated by Bob Kendrick. With this multiyear partnership with the Negro Leagues Baseball Museum, our goals align with the museums to educate, enlighten, and inspire by celebrating the rich history of the Negro Leagues."
"Every new launch of MLB The Show represents a new Season, with it we'll introduce a new group of Negro League Legends and their stories to pay rightful tribute to these mostly unknown baseball superstars. MLB The Show 23 represents the inaugural season and next year's game would be season 2. The Season 1 roster for MLB The Show 23 includes Leroy "Satchel" Paige, Jackie Robinson, Andrew "Rube" Foster, Hilton Smith, Hank Thompson, John Donaldson, Martin Dihigo, and John Jordan "Buck" O'Neil."