Motion Twin Releases The Legacy Update For "Dead Cells"
Motion Twin has given Dead Cells fans one of the best Christmas presents they could as they have released the Legacy Update for the game. The developers released details on their Steam page, as the update basically unlocks every incarnation of the game. From Early Access all the way to where it is today. All you have to do is follow some instructions to make it happen. Enjoy the new update and revel int he complete legacy that is, was, and will always be Dead Cells.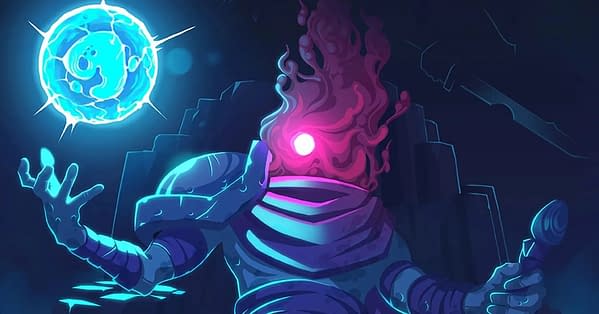 The Legacy Update is something that we've been wanting to do for a long time. As we moved towards regular updates and iterations on the game, we were always bugged by the fact that we were drastically changing the experience that a lot of people had come to love (something that you all have vocaly reminded us of on occasion).

From here we always wondered whether it would be possible to dig up the old versions of the game and store them somewhere, so that interested players and future generations of developers could look back at how our little game developed and grew into the Action Game of the Year 2018.

So, now you can load up every major iteration of the game from the first build of Early Access right up to present, and we will of course make sure that we stock all of our future major updates in there too. This way, the nostalgic, the ragers and the "it was better before" crowd will always have the option of playing the version of the game that they loved.