"Need For Speed Heat" Shows Off Black Market Update
Electronic Arts and Ghost Games revealed what's coming in the massive March update for Need For Speed Heat called "Black Market". As you can see from the image here, there are two new cars coming to the game. The first is a free addition with the Aston Martin DB11 Volante (2018), which you can unlock in the game. The second, which you can purchase for $5, is a McLaren F1 (1993) that is straight-up just purchasable DLC content. But will require 3-5 hours of gameplay that is a mix of previous challenges and new events in order to unlock vanity items, outfits for characters and more. But the update has more than just two cars in it. You can read the additional content coming with the update below, as well as more info on the drivers. No word yet on what date the update will be added to the game this month.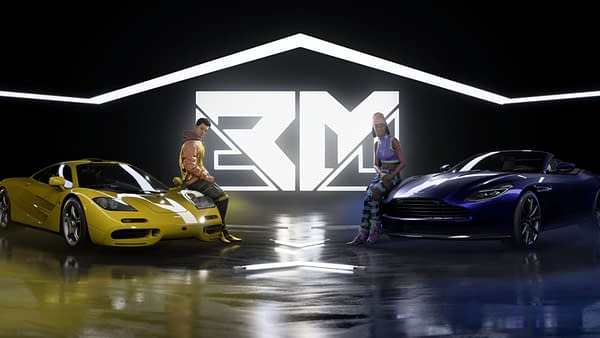 During Black Market Deliveries, players will meet Raziel – an underground car dealer who imports two types of cars: variants of already existing cars, available for free and spanking new ones available for real money purchases. To get behind the wheel of the imports, simply head down to Port Murphy and pick them up from a shipping container. This opens a small narrative tied to the car where Raziel will ask the player for a few favors in order to receive a reward. Complete the challenges to get visual customization parts for a new ride, character outfits, and effects fitting the car's theme. Throughout the journey, players will also discover new events that can be replayed once the Black Market challenge is complete.

Need For Speed Heat also received several quality of life improvements, and last January received an update that gave racers the ability to plug in their own steering wheel, a chat wheel function and a Keys to the Map paid option to instantly reveal locations on the in-game map, including collectibles, activities, and gas stations.