"Neverwinter: Undermountain" Launches on PS4 and Xbox One
Perfect World Entertainment has officially launched the Neverwinter: Undermountain expansion on PS4 and Xbox One this week in time for the game's sixth anniversary. The game brings the never-ending levels of torture and mind-bending adventue to your console as you dive through the well in the Yawning Portal clear down to the Mad Mage's secret keep. Check out the details and screenshots below, along with the trailer that might make you think twice about adventuring.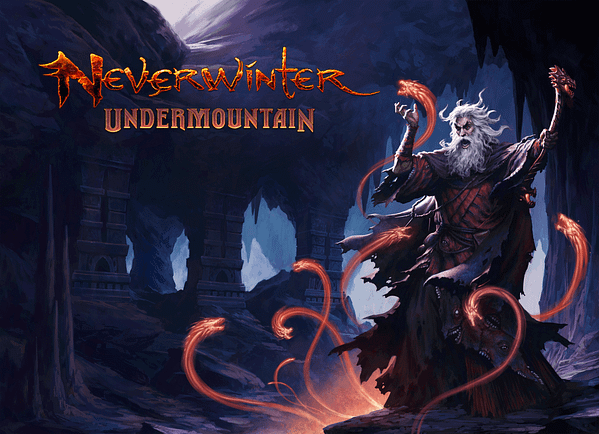 In celebration of Neverwinter's sixth anniversary, The Protector's Jubilee brings a week of festivities to Protector's Enclave from June 20-27. Adventurers can enjoy a week of free in-game giveaway items, as well as rewarding events including Elminster's Messages, Protector's Speech Skirmish and Merchant Escort Missions. All Jubilee activities provide Figurines and Renown, which can be used to purchase unique Thrones, mounts and fashion items only available during the week celebrating the game's sixth anniversary.

Along with this year's Protector's Jubilee, adventurers of all levels can look forward to new content in Undermountain such as increased overall level cap and improved level-scaling for new players in earlier zones. This update also brings class ability and balance overhauls, new rewards from encounters throughout Neverwinter, the all-new Expeditions system – where players can explore the ever-changing caverns of Undermountain – and much more. Below is a detailed list of features:

Undermountain Campaign – The many levels of Undermountain hold secrets, exceptional rewards, wondrous beasts and remarkable experiences. The Mad Mage has called adventurers to the cavernous halls below Waterdeep, but for what purpose? Players must survive five brand new Adventure Zones to find out.

New Expedition Feature – This all-new feature introduced in Undermountain highlights the unknowable nature of the levels beneath Waterdeep. Expeditions will challenge adventurers with scaling, dynamic, repeatable quests in the search for magic relics, lost routes and some of the expansion's greatest rewards.

Class Revamps – All eight of Neverwinter's classes will receive varying levels of balance and adjustments in this expansion. Each class has also been renamed to align with the Fifth Edition of Dungeons & Dragons. The goal with these changes is to align classes with their roles and make customization within each path viable, fun and more straightforward.

Halaster Encounters – The Mad Mage himself will make unpredictable appearances throughout Undermountain, presenting opportunities to match wit and force. Some encounters will be a challenge, while others may be more bizarre; it's impossible to tell. After all, he has full control over this domain he has created.

Rewards Overhaul – The most notorious dungeon in all of Faerûn will reward adventurers with the best loot in all of Neverwinter. With a level cap increase to 80, new sources of powerful loot including tiered artifact sets can be earned throughout Undermountain and from its caverns' inhabitants.

Endgame Legacy Campaigns – Neverwinter's many older and non-leveling-zone campaigns now offer three weekly bounties earning currency for rewards that are in-line with their endgame characters, regardless of whether the zone these quests were completed in are considered "Endgame", e.g., Underdark or Sharandar.

Redesigned Companions System – Player Companions now fall into one of five categories. The more companions owned within each category, the stronger active companions will be with power upgrades. Synergy will create the biggest bonuses, however, the goal of these changes is to ensure all players can use whichever companions that they want, without punishment.