New Adventures Await in 'Forbidden Lands: The Spire of Quetzel'
Free League Publishing just released Forbidden Lands: The Spire of Quetzel to an unsuspecting world. This is a time to rejoice, because Forbidden Lands is fantastic, and The Spire of Quetzel brings a bunch of new adventures to your game group.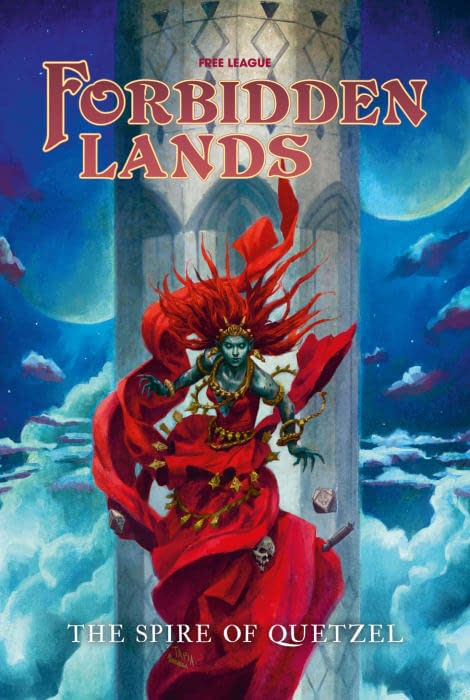 Wind dies. Pale grass grows in spirals. Lichen forms blurred iridescent sigils on cracked stone. Black trees curl their trunks and crook their branches as if bowing. The Spire is driven through the skin of the world like a pin through curling paper. With every step toward the tower, it writhes and warps like a hallucination.
Forbidden Lands is one of those game systems that smacks you upside the head while your're reading it. The rules are as simple as you want them to be, but the core rule books are so stocked full of options, you could lose a week just coming up with your character's stronghold!
What's coming with Forbidden Lands: The Spire of Quetzel?
Rumor has it that you shall encounter a dreaming Demon-Queen, a prison of strange beasts who call themselves a family, a coven of witches who don't get along, and the strange graveyard of the last thunder lizard to walk this land.

If it will be dangerous? Of course, the Forbidden Lands are more dangerous than ever. But what does it matter, friend? Together we laugh in the face of danger and make our mark on that cursed world. Together, we will survive.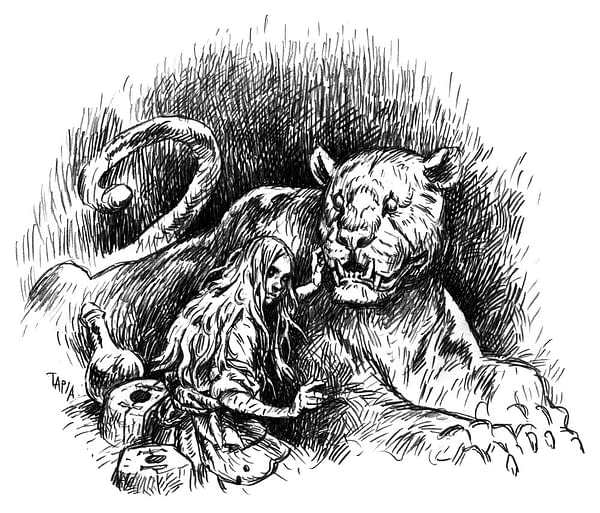 The volume The Spire of Quetzel collects four adventure sites for the critically acclaimed retro-fantasy Role Playing Game Forbidden Lands, written by some of the best writers in the field today.
The collection contains:
The Spire of Quetzelby Patrick Stuart (Veins of the Earth)
The Bright Vaultby Chris McDowall (Into the Odd)
Hexenwald by Ben Milton (Maze Rats)
Graveyard of Thunder by Karl Stjernberg (Rad-Hack)
More information on The Spire of Quetzel can be found here, and you can place an order while you're at it… or order a copy directly from your local game store!