New Chaos Characters Incoming for Warhammer 40k
April has already started out as a pretty big month for chaos players, with the new Chaos Space Marine Terminators and Havocs already hitting shelves. Now, we're getting some pretty cool character models to bolster the ranks of the ruinous powers!
Master of Executions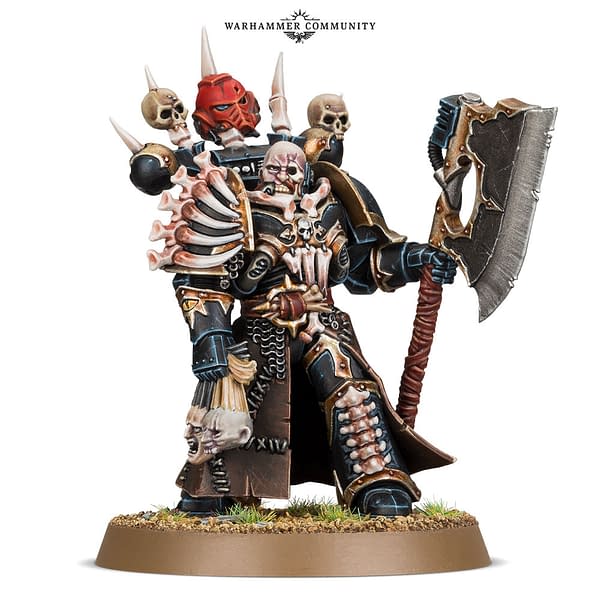 This guy has one role, and one role only – slaying enemy leaders. Once he's within their ranks, there's little that can stop this gore-soaked champion from finding (and slaying) his prey, making him great for close-combat focused Legions like the World Eaters and Emperor's Children.
Dark Apostle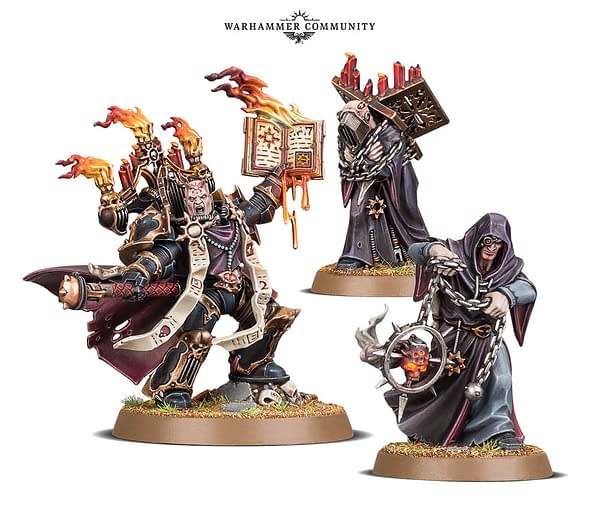 Next up, we've got the Dark Apostle! A lynchpin of Chaos armies, the Dark Apostle can use Prayers to the Dark Gods to enhance nearby units – or himself – with powerful abilities. The new Dark Apostle comes with two Dark Disciples, who make his Prayer rolls easier to perform, as well as adding a new aesthetic to Heretic Astartes forces that evokes the nature of Chaos worship.
Chaos Lord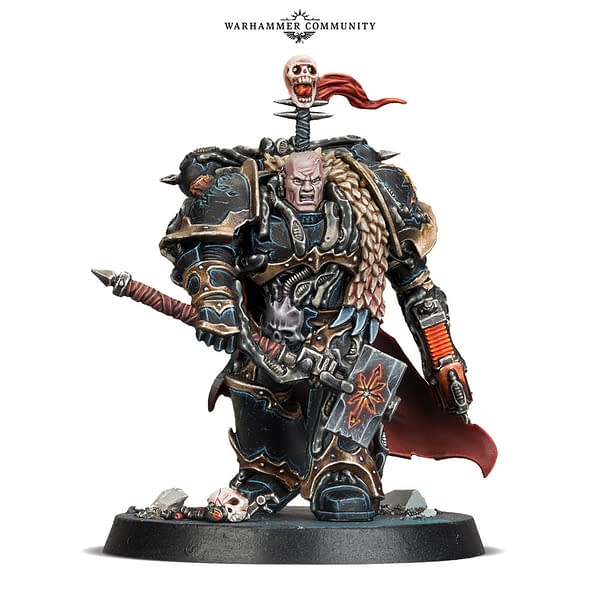 Oh, hey! It's the Chaos Space Marine Lord from the Warhammer Quest: Blackstone Fortress boxed set, but all on his own. This big hunk o' bad-guy will be available as a single model for the first time since Blackstone Fortress was released, which is great news for those of us that didn't get the great big box. He'll make a great addition to any Chaos Space Marine squad!
All of these figures will be up for pre-order next week, check with your local game store for details!