New York Mayor's Office Recognizes New York Videogame Critics Circle
With the 11th Annual New York Game Awards taking place in February, the New York Videogame Critics Circle got a bit of a highlight. The New York Mayor's Office decided to do a special recognition for the NYVGCC for their charitable contributions to its community. For those who are not aware, the NYVGCC is a nonprofit promoting "awareness of, and education for, video games, writing and journalism in the New York City area." The organization has hosted the annual award program in an effort to celebrate the industry, its creators, and the organization's members and students. Not to mention their efforts to fundraise for the NYVGCC scholarship programs. They will probably do something for this recognition when the awards happens in February, so stay tuned for those details as we get closer.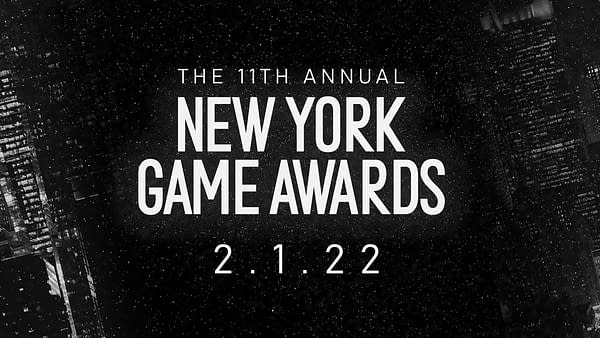 "We appreciate the New York City Mayor's Office's recognition of our nonprofit collective's work to give back to underserved communities," said Harold Goldberg, executive director and founder, New York Videogame Critics Circle. "This past year, NYVGCC has been able to expand our efforts, from extending work with underserved and homeless students, to creating more paid internship opportunities for students interested in Games Journalism and the games industry, through the support of our partners, including the Mayor's Office."

Tickets to the NY Game Awards are on sale now. Donations to support the NYVGCC work can also be made at this link, in honor of Giving Tuesday. A representative from MOME will attend the 11th Annual New York Game Awards on Tuesday, February 1st, 2022. MOME sponsored a series of video public service announcements PSAs – produced by the Multimedia Center at Lehman College, in collaboration with the School of Arts and Humanities – that recognize businesses or cultural institutions in each of New York City's five boroughs that have successfully changed course during the Covid-19 crisis in order to survive and support the surrounding communities.