With all the talk about possibly re-releasing Scott Pilgrim Vs. The World: The Game, some new surprises have been coming out on social media. Aside from the usual fandom over the game and what people would like to see come out of what appears to be a tease from Ubisoft about possibly putting it back out there, we're learning more about the work that went into the game to match it up with the comic book. Jonathan Kim, who is the Senior Animator at Lab Zero Games dropped a bit of an artwork treasure onto the internet on Thursday. On his Tumblr, he made an entire post about the Scott Pilgrim video game that shows off all of the concept art that went into making characters for the game. The work itself covers a few of the Evil Ex's, as well as other characters like Mr. Chau, who only appears in the graphic novel.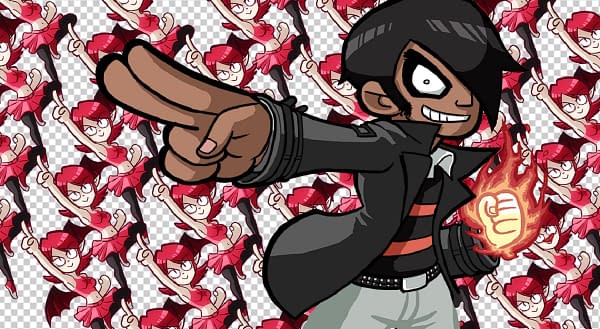 A lot of the art looks pretty much like a slightly adjusted version of the comic, as they took the characters and transformed them into digital versions for the beat 'em up title. It's pretty interesting to see alternative versions, like Kim Pine with her fist raised as you see in the regular artwork, but this time flipping the bird or giving a thumbs down. There's a lot of cool sketches to check out as well to see the time and dedication people who had not worked on the comic did to make sure it lived up to the same style. We especially enjoyed checking out Todd Ingram and the various ways he was animated play his bass during the Bass Battle scene in the game. Hopefully this adds some fuel to the first of seeing Scott Pilgrim Vs. The World: The Game released again. If not, it was a nice trip down memory lane.
Enjoyed this article? Share it!