Electronic Arts have released new info to the changes and additions that have been made to NHL 20's Franchise Mode. The developers posted a new blog entry this week talking about the changes made to coaches and what they get ranked on, team morale, giving interviews, scheme fit and lime chemistry, scouting reports and more. They also gave a little detail to the trade finder feature. We also have all the changes they made to the system below from NHL 19, all designed to help improve the system.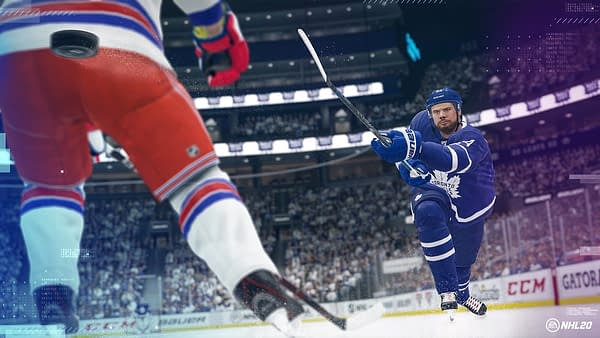 PTS/G Trade Value Mod – This gives players trade value boost or penalties based on how they are performing during the year. Players playing well can be traded for more value in trades and vice versa (goalies use SV%).
PTS/G Salary Mod – Performance based Salaries; Players who do exceptionally well will ask for a lot more money. In some sims players reaching 100+ points and asks for 10 million dollars, in other sims the same player has sub 1.00 PPTS/G and asks for ~8 million. This should also fix the issue where players who are in the minors and ask for 2M+ without ever playing in the NHL.
Teams will now put bad contracts on the trade block to free up cap space if an RFA (Restricted Free Agent) player wants a contract extension and they don't have cap space.
Goalies are now worth less than skaters in regards to trade value and we have improved goalie signing and trading logic in Free Agency.
Players with 1 year left on their deals will have less value as the season goes on. So at the Trade Deadline, players with 1 year left will be worth less than full value and at the NHL Draft, these players will be worth significantly less.
Players with bad value can be traded with addition of sweeteners to a trade. Increased the Bad Contract Mod so players with bad contracts require a lot to be added so a team will accept the trade.
Added exception contracts to the game. So players in the QMJHL, WHL and OHL don't count towards the 50 man contract limit.
Added a Trade Alert popup that stops the sim if someone in the league makes a big trade.
Added a Sim Engine scoring Setting; increases scoring or decreases scoring based on the setting (High, Med, Low). The default is set to medium.
Wingers are now worth less than centers and defensemen in regards to trade value.
We decreased Scout efficiency so now you won't have full info on all the draft-eligible at the end of the year. This should stop users from stacking Elite players in the NHL Draft.
Tuned Down the number of Elite and Franchise potential goalies in the draft.
Tuned the distribution of medium grade prospects so they are a little more hit and miss.
Added Scout Recommendations to the View Draft Class Screen.
Tuned the trade blocks of CPU teams wants/gives.
Added original placements to the Draft Lottery popup.
Added an 'Add contract year' setting for Expansion Custom Rosters flow.
Added 'Auto-Owner mode' setting which takes care of arena maintenance.
Enjoyed this article? Share it!