Niantic is Holding a Lottery To Purchase Pokémon GO Fest Tix
If you're thinking about going to Pokémon GO Fest this year, you're going to have to enter a lottery to even qualify to purchase tickets. It appears Niantic is going to be preventing scalpers and others who don't even play the game from being able to cash in on the Chicago summer event by making it so that you have to register through the game's app to be entered into a ticket lottery. Those who win the lottery will be given the chance to purchase a limited number of tickets to the event, taking place at Hyde Park from June 13th-16th. The two types of tickets you can purchase will be General Tickets for $25 (event access from 11am-7pm) and Early Access Tickets for $35 (event access starting at 9am).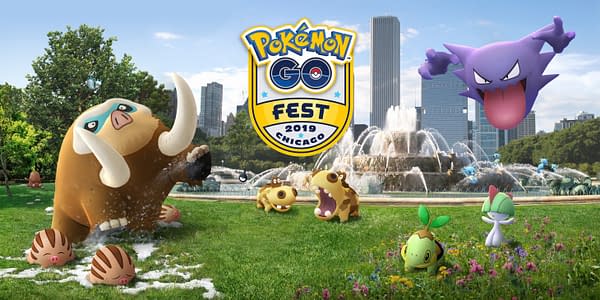 Pokémon GO Hub has the complete details of how you enter the lottery, but the short version is that you'll need to go into the options on the game's app and head to the Events area to enter yourself in. People will be chosen at random and the lottery will roll through until all tickets are sold. Best of luck to those of you looking to attend.