Those of you who might have been eyeing the blue version of the Nike PlayStation PG 2.5 shoes, the company announced a release date for them today. Shockingly, you can get them sooner than you think as the company announced that you can start buying them online on December 27th! Yes, that is this Thursday, and they will be priced at the same cost as the previous black and grey versions at $110. Here's a description of the shoes from Nike themselves, and hopefully, we'll have a pair ourselves to review for you.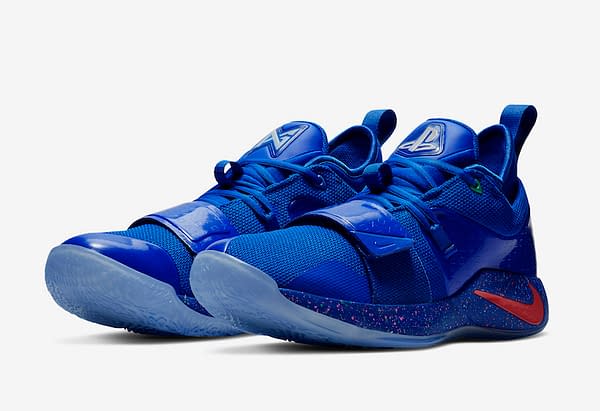 To Paul George, PS4 isn't just a video game console, it's a vortex to another battleground of endless opponents. Wired differently than most, his competitive nature allows him to take control of a game's biggest moments, simulating things only he can do in real life. The PG 2.5 x PlayStation collaboration celebrates PG's affinity for the brand and his ability to bring his game wherever he plays, from the court to the console.
Enjoyed this article? Share it!