Nintendo Adds The Last Salmon Run Map and Weapons to Splatoon 2
As we enter the last leg of whatever new content Nintendo will be making for Splatoon 2, we got a new map for Salmon Run and new weapons. Starting tomorrow, players will be able to jump on a brand new map called the Ruins of Ark Polaris, which as you can see from the photos below, features a number of platforms and various challenges when it comes to corraling those salmon. This may be one of the most challenging maps they put together for this mode, and it would be nice if Nintendo kept the mode running after it's done.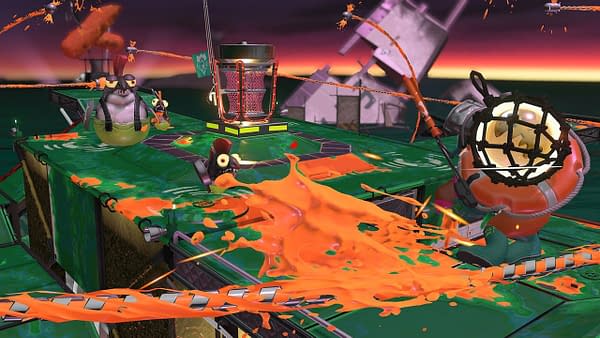 On top of that, you're getting four new weapons out of the Kensa Collection. The four weapons are: the Kensa Splattershot Jr., Kensa Octobrush, Kensa Undercover Brella, and Kensa L-3 Nozzlehose, all of which you can check out here. All of these will be added sometime in the evening on Tuesday, November 6th, and will be one of the last updates the game will receive before Nintendo moves away from Splatoon 2.