Nintendo Suddenly Reveals A Treehouse Event Happening July 10th
Leave it to Nintendo to wait until the last possible moment to promote they're holding a live streaming event as one will happen tomorrow. Just to catch you up a little bit, after E3 2020 was canceled due to COVID-19, the assumption was Nintendo would probably just run their annual Direct event the day the convention was supposed to start anyway because that's the way they've always done it. But then the news came out that they would, in fact, not be doing that, and over the past month we've seen videos and presentations come out of the company that we assumed was going to be a part of that stream but now they're simply broken up. But somewhere in our heart of hearts, we knew better that Nintendo wasn't just going to scrap an entire livestream during a pandemic. And today we were proven right.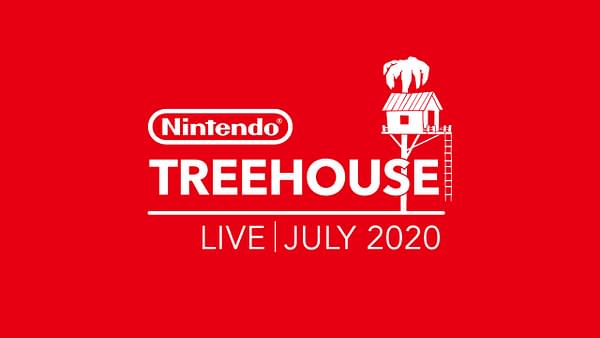 The company revealed on Twitter this afternoon that they would indeed be holding a livestream event anyway, but this time it would not be a "Direct" video, instead, it would be called a Treehouse video. The Treehouse setting has always been a part of E3 and their broadcasts from the convention center, whether it be on the floor or during one of their few friendly esports tournaments. So it isn't all that shocking they would bring it back in some fashion to keep the tradition rolling. The event will take place tomorrow (yes, super short notice) with the livestream kicking off at 10am PDT. As to what will be in it is anyone's guess, but smart money says we'll see more on Paper Mario: The Origami King, a bunch of new Nindies additions, some updates for other games, and at least two new IPs from Nintendo aimed at being released during the holidays. We'll see what the company has in store for us tomorrow morning.