Those of you familiar with the White Cat Project series have cause for celebration as Colopl announced a new game coming to the Nintendo Switch. The company did a livestream for the 4th anniversary of the game to show off some of the things they were working on, which included a brand new action RPG title that currently has the tentative name Shironeko New Project. The wonderful piece of art that they've been showing off is this strange while-like airship that seems to have an entire city built into its back as it soars above a pristine land below.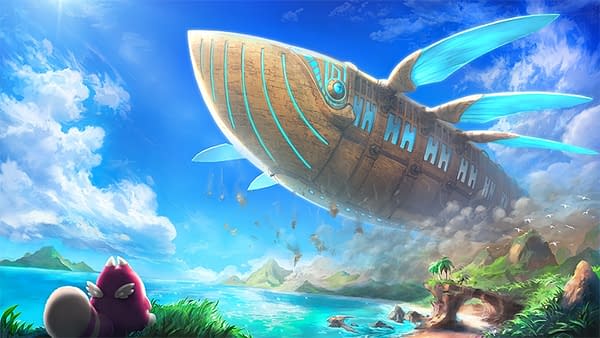 The original White Cat Project was a smartphone game that got a release in North America as Colopl Rune Story for iOS and Android devices. The game is still available in Japan but only lasted a year here in the states before they shut it down. There are still people who praise it for what they were trying to accomplish with it. It's going to be very interesting to see what they accomplish with a brand new title on a better system, especially with a company like Nintendo encouraging companies to make more indie titles for the Switch. The new White Cat Project game is set to be released sometime in 2020.
Enjoyed this article? Share it!