If you've been looking forward to playing Penny-Punching Princess this Spring, then you're probably going to enjoy seeing this brand new character trailer released today by NIS America. The trailer below is basically an introduction to all of the characters that you'll encounter during the game, as well as a few enemies that will be causing you a world of trouble in a land where everything, even love, costs money. We have a brief description of the game for you as well which doesn't go into a lot of details, but then again, NIS hasn't really released a ton of information about this title leading up to its release.
The game will be released for both the Nintendo Switch and PlayStation Vita on March 30th in Europe, with a North American release set for April 3rd. Enjoy the trailer!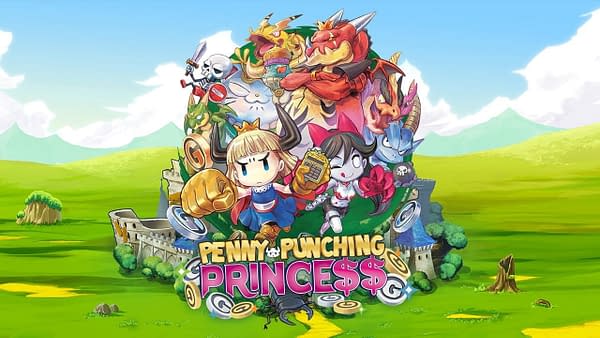 In a world ruled by capitalism, cash is king! Use the money you gather to bribe enemies to fight for you, activate deadly traps with your dough, and when all else fails, smash all that stand against you with your fists! Fight your way from nothing and amass treasures to take on the mighty Dragoloan Family and reclaim your kingdom!
Enjoyed this article? Share it!