Oasis Games Partners With Sony to Release Monkey King: Hero Is Back
We're getting a brand new game from Oasis Games as they've partnered with Sony Interactive Entertainment for Monkey King: Hero Is Back. The game is based on a Chinese animated film that did a ton of business a few years ago and will be released exclusively on the #PS4 in 2019. We have details from the press release including the trailer for you here.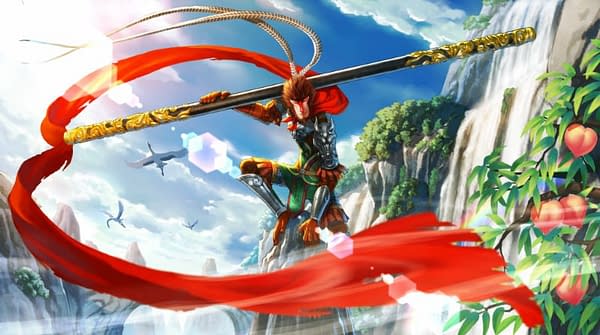 Jointly produced by Oasis Games, Sony Interactive Entertainment and intellectual property holder October Media, and developed by HexaDrive, the upcoming action game highlights the original animated Chinese character, Monkey King. With over 10 hours in the main storyline, Monkey King: Hero Is Back aims to bring the authentic Chinese spirit from the film to a global audience via a high-quality gameplay experience.

Basing on the 2015 animated movie of the same name which broke records as the highest-grossing animated film in China at the time of release with a box office of $153 million, Monkey King: Hero Is Back depicts the journey shared by three main characters: Monkey King, Pigsy and the child character, Liu Jiang. These figures fight many different monsters using varied skills and magic alongside their cooperation and shared individual wisdom. As the journey continues, the relationships among three characters are greatly enhanced, and they find the missing puzzles of their own individual lives.