Outer Terror Confirmed For Release In Late April
VoxPop Games has confirmed that their horror game Outer Terror will be released on PC via Steam on April 20th.
---
Indie developer Salt & Pixel and publisher VoxPop Games confirmed this week that they will be releasing Outer Terror near the end of next month. The game plays off of horror tropes, but it's actually far more action than you would expect, as players will choose their fighter and pick from an insane arsenal of weapons to mow down hordes of creatures looking to kill everything in their path. Some of whom you might recognize as they were influenced by horror tropes from the '80s and '90s. Enjoy the trailer below, as a demo will come out on March 28th, with the main game coming out on April 20th.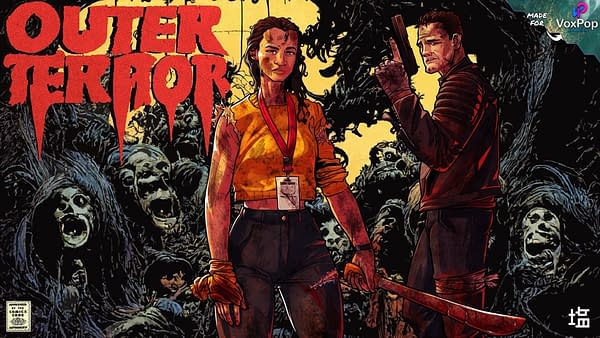 "Outer Terror is a hoard shooter where you hold out against massive quantities of otherworldly cosmic creatures. Assemble a ridiculous arsenal of weapons and blast apart seemingly endless waves of horrific creatures in this stylish roguelike that pays homage to the B-movies and Golden Age horror comics of the 80s and 90s. Don't Die and stay alive for as long as you can while exploring overrun cities, attempting to assist the few survivors still around. Explore and survive in the varied settings of 5 uniquely themed chapters featuring ten playable characters, each with their own signature weapons forming an anthology of classic horror stories. Each map is massive, and through exploration, players will discover other survivor holdouts and treasures. All cumulating with massive boss encounters, Elite Creatures from Beyond, ghouls, robots, and otherworldly abominations."
Battle, Loot, and Explore:– Discover other treasures and hidden items as you explore each massive map. This may lead to boss encounters and otherworldly abominations.
Weapon Stacking: Each player will experience increasing difficulty as gameplay progresses, bringing the opportunity to upgrade and gain new weapons and powers.
Co-Op Gameplay: Sit back and enjoy the side-by-side expansive cooperative play!
Unique Characters: Players can choose to play as one of the ten survivors, each boasting unique weapons and skills that will help them in battle.
Nostalgic Art Style: Inspired by B-movies and classic comic books, Outer Terror features art from renowned digital artist Joe Roman (Chito).
Don't Die!: Each volume of Outer Terror is packed with hordes of enemies set on ending your run, whether it be a vampiric polar bear, the mangled remains of a pet rabbit, or a pack of sentient toasters.
---
---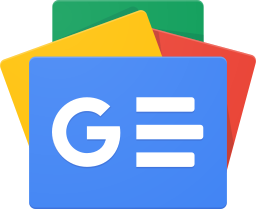 Stay up-to-date and support the site by following Bleeding Cool on Google News today!