Pearl Abyss Reveals New IP "DokeV" During G-Star 2019
During G-Star 2019, Pearl Abyss revealed a brand new MMORPG title that will be on the way soon called DokeV, along with a reveal trailer. This cute-looking game shows players gathering creatures to do battle against monsters in what appears to be a very animated version of the real world. You will apparently use three at a time to face off against monsters, and even team up with other players to take them down. This was probably the game that caught our attention the most, both for what the game appears to be and the designs. Check out the trailer below as we have yet to find out when the game will officially be released.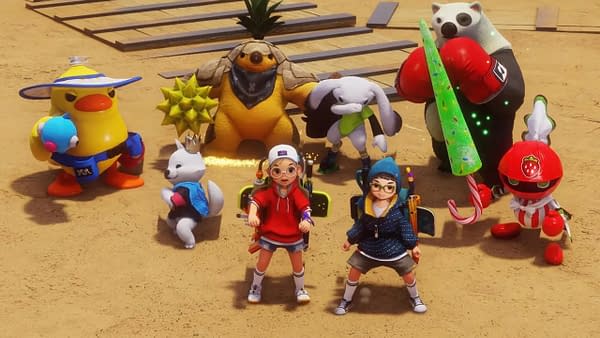 DokeV revolves around a wide variety of unique creatures, known as "dokebi," that grow and gain power from people's dreams. Sang Young Kim, the former Animation Director for Black Desert Online and Black Desert Mobile, is spearheading this new open world adventure as the Lead Producer, along with Suh Won Choi, former Game Design Director of Black Desert Online, as the Development Producer. An MMORPG for all ages, DokeV is currently aiming for a beta test in 2020.