Penny Arcade Announces Clank! Legacy: Acquisitions Incorporated
A fun surprise hit the screen just before Acquisitions Incorporated kicked off tonight as we're getting Clank! Legacy: Acquisitions Incorporated. In what is a partnership between Penny Arcade and Dire Wolf Digital, we only got a brief glimpse of what appears to be a pair of character cards for Omin Dran and Jim Darkmagic along with two versions of the game's logo featuring the AI branding.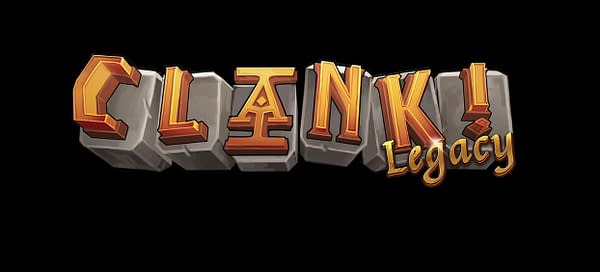 Because this was announced tonight just before the show kicked off, there's little information about this game beyond what we saw on screen and this website link that was unveiled a few minutes later, all pointing to a release for Fall 2019. So we're guessing that unless the crew makes an official panel announcement sometime tomorrow, we won't find out the finer details until PAX East at the earliest. Either way, that's pretty awesome!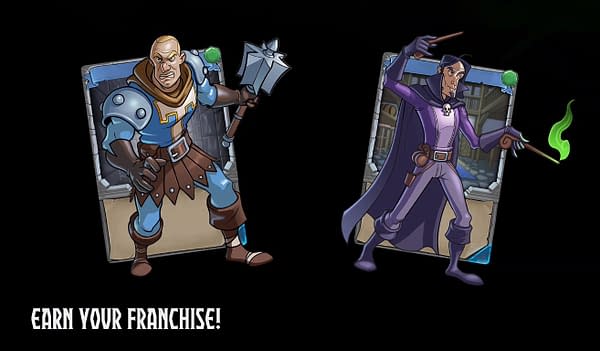 "It's been difficult to get us to stop playing Clank! at the Penny Arcade office, and we were delighted that this gave us an opportunity to count that as working time," said Jerry Holkins of Penny Arcade. "Clank! has been rattling around in our imaginations ever since we first played it on release, so it was a real delight to finally get to see some of those ideas realized in the actual game."

"We're beyond thrilled to be working with the mad scientists at Penny Arcade to make some Clank!-y noise in the Acquisitions Incorporated universe," said Scott Martins, President of Dire Wolf Digital. "We've been fans of PA for years, and Acq Inc is such a great sensibility fit with Clank! that we jumped at the chance to bring the two together. It's like getting chocolate in your peanut butter."