Both The Persona Dancing Games Will Have PSVR Support
In case you had the inkling to dance your butt off to the tunes of Persona 3 and Persona 5 in VR, we got good news for you. Atlus has confirmed that both games will have PSVR support, meaning that you'll be able to take the game to a new interactive level. According to the Japanese version of the PlayStation blog, both Persona 3 Dancing Moon Night and Persona 5 Dancing Star Night will have the capability of hooking up the PlayStations VR headset and utilizing the sticks to some fashion to allow an interactive experience where your body movement will act as the controller for the game.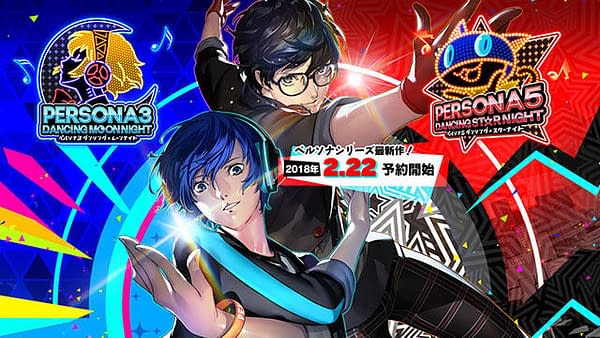 The downside to this news is that we still have no video showing off everything that these two games will have to offer as far as the required space for movement or how involved the dance moves will end up being. So there's genuinely no way to tell if this will end up being a Dance Dance Revolution kind of scenario where you'll be getting a workout, or if you're doing more of a cheerleader situation where you simply hold your arms in the positions they need to go in relation to the buttons you'd hit. Here's hoping they'll show us sometime soon to see if VR is worth it.