Pharaoh: A New Era Remake Arrives In February
Those who fondly remember Pharaoh: A New Era will be able to play a remake of the game when it drops onto PC next month from Dotemu.
---
Publisher Dotemu and developer Triskell Interactive announced a remake of Pharaoh: A New Era was on the way to PC this February. The game has been brought back to life with a brand new artistic style that both harkens back to the original while giving it a modernized feeling, along with improved and streamlined mechanics that will bring you back to the original while also giving you new options. The game will be released for PC via Steam on February 15th, 2023.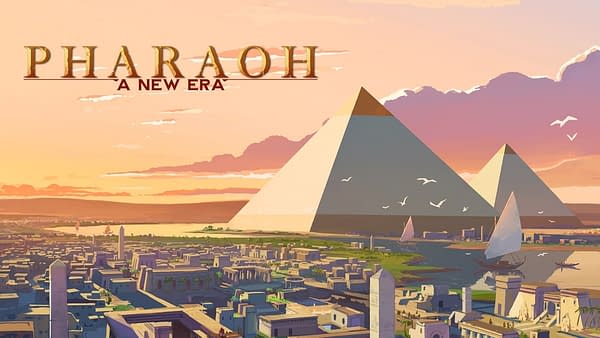 "Immerse yourself in the history of Ancient Egypt with 50 missions and over 100 gameplay hours in Pharaoh: A New Era, a remake of Pharaoh (and the expansion Cleopatra: Queen of the Nile), one of the best city builders from the golden age of Sierra Entertainment. Stone by stone, build your city and manage all aspects of its development to ensure it prospers and makes you a powerful and revered Pharaoh."
Breathtaking Views: Marvel at the beauty of budding settlements and lively cities sprawling across the Egyptian sands, brought to life through fully reworked, intricate hand-drawn art.
Modern Refinements: Overhauled menus, a refreshed UI, and various adjustments make Pharaoh: A New Era's classically inspired fun feel like second nature to play.
A Fully Reorchestrated Soundtrack: Take in stirring recreations of the original soundtrack's melodies, rearranged and performed with traditional oriental instruments.
New reworked UI: with overhauled menus and a fully redesigned UI, build your city more efficiently and raise your empire to new heights.
Flooding: With the New Nilometer Indicator, track both when the Nile floods occur and their quality.
Improvements: Manage your people more easily and efficiently with new and redesigned mechanics, like the Workers tooltip, the Fixed Worker Ratio or the Global Labor Pool.
Growth: Develop your city with ease with the ability to quickly copy-paste buildings.