Planet Coaster is Getting Ghostbusters DLC Featuring Dan Aykroyd
Frontier Developments announced today that the next DLC pack coming to Planet Coaster will involve the Ghostbusters. The trailer below is brief but it shows Slimer-esq activity happening with a bunch of trash cans in a theme park, followed by Ecto-1 making a grand appearance to the tune of the familiar theme song. According to the announcement, Both Dan Aykroyd and William Atherton will be reprising their roles from the classic film as Ray Stanz and Walter Peck, respectfully, as you'll be guided through a story-driven DLC involving the team running around to different parks to take care of hauntings. We have more details and the trailer below, but the company didn't provide a release date for the DLC yet.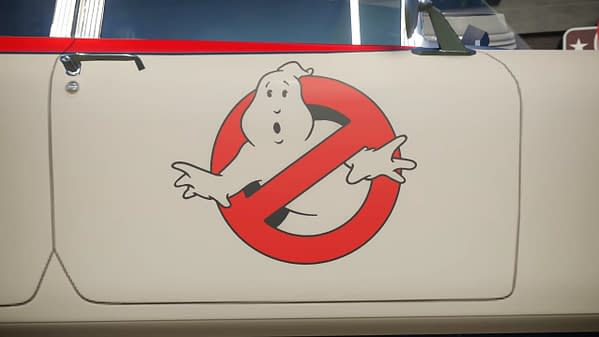 Ghostbusters fans will be steeped in nostalgia as other fan-favourite ghosts and characters make appearances as the story progresses, including Slimer, the Stay Puft Marshmallow Man and even the legendary ECTO-1 car. A new in-game interactive dark ride,

The Ghostbusters Experience,

allows Planet Coaster players to engage with the game in a whole new way as they take on the role of a Ghostbuster to bust ghosts with their particle throwers and log their high score.

The most ambitious content pack for Planet Coaster to date, Planet Coaster: Ghostbusters includes:

A fully-voiced, narrative campaign featuring the voice talents of Dan Aykroyd and William Atherton.
A new in-game interactive ghostbusting ride, The Ghostbusters Experience.
A new, in-game Slimer-themed kiddie coaster, the RollerGhoster.
Classic Ghostbusters characters such as Raymond Stantz, Slimer, the Stay Puft Marshmallow Man and a few surprises!
Authentic scenery pieces and sounds straight from the 1984 original movie, including the Ghostbusters HQ, ECTO-1 and Ray Parker Jr's classic Ghostbusters theme.