You know what was missing from the Xbox One version of PlayerUnknown's Battlegrounds? A jet ski. No, seriously, this was actually missing from the console version as PC players have been playing with it for a couple months now. The actual name of the item is the Aquarail, which looks like a giant wooden shoe with jet ski parts attached to it. Its one of the fastest vehicles in the game and also smaller than a boat making it harder to hit, but also one of the noisest and it only holds two people, so there's a bit of give-and-take as to how effective the thing is.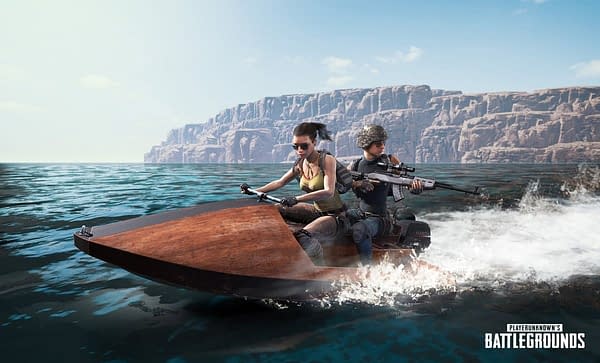 The Aquarail has been in PUBG on PC since December where players have been finding interesting ways to utilize it as it spawns int he same areas as boats only not as frequent. It'll be interesting to see how Xbox One players react to the new addition now that it's in the game and if they're able to utilize it as well as or better than PC players. Those of you who prefer to brave the waters rather than the lands, we salute you and wish you luck as everyone can hear you coming from across the map.
Enjoyed this article? Share it!