PNY Unveils New GeForce RTX 4070 Ti GPUs At CES 2023
PNY revealed a brand new graphics card for CES 2023 as they are releasing the GeForce RTX 4070 Ti, the third addition to the series. The card will be sold in three different configurations as they are offering up the XLR8 Gaming EPIC-X RGB Overclocked, the XLR8 Gaming EPIC-X RGB, and the PNY VERTO. All of these have been designed to provide you with enhanced gaming realism, real-time ray tracing, extreme overclocking capabilities, and amazing new features to accelerate gameplay. You can read more about it below as the card will be available soon.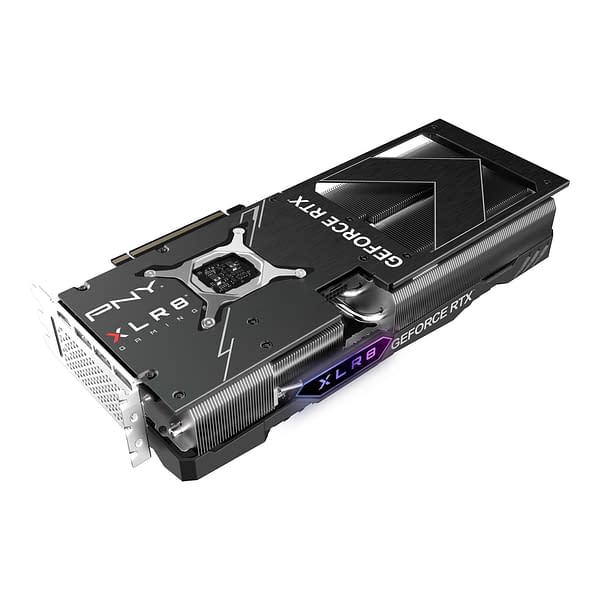 "PNY's new GeForce RTX 4070 Ti models are available as part of the VERTO family of graphics cards. Equipped with triple fan coolers, VGA support kit, PCIe-5 12VHPWR adapter, and EPIC-X RGB™ lighting, offering electrifying styling. The RTX 4070 Ti was meticulously crafted for high-performance cooling, with durable twin ball bearing fan hubs and a long-life sleeve on the PNY VERTO GPU, plus a sleek aluminum backplate to protect sensitive components and to provide additional cooling. Seven heat pipes on the XLR8 Gaming VERTO GUPs and six heat pipes on the PNY VERTO GPU in conjunction with a copper base offer high-performance cooling even when running resource-heavy games and content creation. XLR8 Gaming ARGB and Overclocked RTX 4070 Ti graphics cards feature three 100mm fans, and the PNY RTX 4070 Ti features three 90mm fans for a more compact design without compromising performance."
"With unprecedented power at your fingertips, the PNY GeForce RTX 4070 Ti graphics cards bring the future of gaming to you. Immerse yourself into the most advanced and graphic-intense AAA games and game like a pro with the powerful combination of ultra-high performance and super-fast memory. The new RTX 4070 Ti joins the RTX 40 series, delivering top-tier performance and stability, with the most immersive gaming experience. The PNY XLR8 Gaming GeForce RTX 4070 Ti VERTO and Overclocked GPUs feature extraordinary EPIC-X RGB™ lighting to showcase your unique style. Level up and illuminate your system with brilliant RGB lighting, fine-tune performance parameters and monitor critical stats like core and memory clocks, core temperature, fan speed, RGB lighting, and more with PNY's VelocityX control software."