Niantic posted some new Pokémon GO content today letting players know next week will see an increase in Team GO Rocket activity. The event will take place on November 24th from 11am-1pm in each time zone. Several team members will be out to raid PokéStops and capture more Pokémon for their collections. Leaving you and all the other players to stop them. Best of luck to all of you stoping them from taking over Pokémon GO.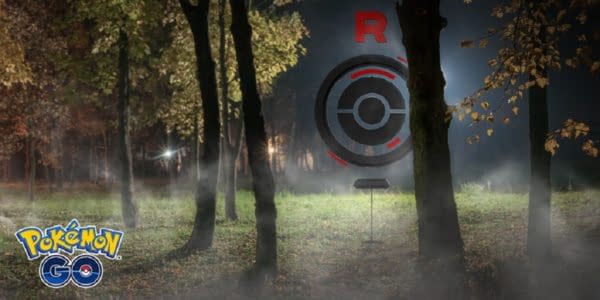 The increased activity is set to happen on…

Sunday, November 24, 2019, from 11:00 a.m. to 1:00 p.m. in your local time zone.

Keep your eyes peeled for…

Team GO Rocket Grunts taking over every PokéStop for the duration of the take-over!
Exclusive Field Research tasks designed by Professor Willow to help us gather more information on Team GO Rocket.

Your mission:

Battle Team GO Rocket Grunts, collect Mysterious Components, craft Rocket Radars, and defeat the Team GO Rocket Leaders as many times as you can! Remember—after you craft your first Rocket Radar, you'll be able to purchase additional Rocket Radars in the shop!
Complete the tasks above to make progress on the Special Research Looming in the Shadows, which will lead you straight to the Team GO Rocket Boss, Giovanni!
Enjoyed this article? Share it!