Posted in: Card Games, Games, Pokémon TCG, Tabletop | Tagged: pokemon, pokemon cards, Pokemon TCG, Scarlet & Violet, Spidops
---
Pokémon TCG Japan: Scarlet & Violet Ex Preview: Spidops Ex SAR
The new reveal from Pokémon TCG Japan's upcoming Scarlet ex & Violet ex puts a twist on the story we saw in the Tarountula Art Rare.
---
It's time for a new era. Pokémon TCG Japan will release two sets on January 20, 2023, that will kick off Generation Nine and bring Pokémon and Trainers to the Pokémon TCG. These two sister sets are Scarlet ex and Violet ex. These sets and as well as three 60-card Starter Set ex decks will be the basis of the English-language set Scarlet & Violet base coming out internationally on March 31, 2023. The news hit when it was revealed that the English-language version of the sets will now more closely mirror Japanese sets, using silver borders and set codes instead of set symbols. This set also sees the return of the original lowercase ex card type as well as the debut of the Terastal ex card type that will replace Vs and VMAX as Ultra Rares. We also now know that Art Rares and Special Art Rares, a card type that debuted in Crown Zenith, will return with this set, with ex cards being the mechanic we'll see on SARs. Today, let's take a look at a new species getting an early appearance on an Art Rare in the Scarlet & Violet era.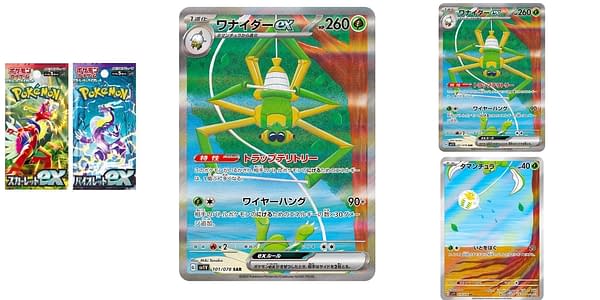 Today's preview is of the Spidops ex Art Rare. Yesterday, we showed the Tarountula Art Rare that connects to this very card. The Tarountula image should be placed below the Spidops ex, as it shows the bottom of a scene that seems like a Scyther is about to cut through Tarountula's thread. The Spidops ex revealed today adds to the visual story, showing that Scyther is about to get trapped by Spidops. A clever story well-told in single images by Miki Tanka. Knowing Spidops' backstory adds to the experience as well, so check out its Dex entries:
It clings to branches and ceilings using its threads and moves without a sound. It takes out its prey before the prey even notices it.

Spidops covers its territory in tough, sticky threads to set up traps for intruders.
Japanese sets often give us early ideas of what the English-language sets may include, so be sure to keep an eye on our coverage. You can stay tuned for previews of VSTAR Universe cards as well as updates on everything Pokémon TCG right here at Bleeding Cool.
---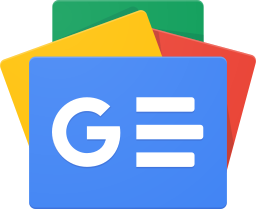 Stay up-to-date and support the site by following Bleeding Cool on Google News today!