Pokémon TCG: Trading Card Game Classic Preview: Ho-Oh Ex
The Pokémon TCG: Trading Card Game Classic product will feature Ho-Oh ex along with Base Set reprint cards with a new foil pattern.
---
Pokémon TCG will reprint cards from Base Set once again later this year with a new product called Pokémon Trading Card Game Classic. This is not a main series expansion or a special set but rather a two-player game board that includes card placement zones for gameplay as well as three decks. These decks will be themed around Base Set Venusaur, Charizard, and Blastoise. These cards aren't tournament-legal and are made for gameplay within this product. Pokémon TCG Classic will release in October 2023 in Japan and in late 2023 in the United States. The cards feature numbering exclusive to this product as well as a unique holofoil pattern that appears to feature silvery and gold borders. In addition to the reprints, we also get new Pokémon ex, including three Johto Legendary Pokémon: Ho-Oh, Lugia, and Suicune. The Japanese promotion of this product is showing us more cards and more details on the foiling, so we will use these images for our previews of this upcoming product. Today, we take a look at the Ho-Oh ex from Pokémon TCG Classic.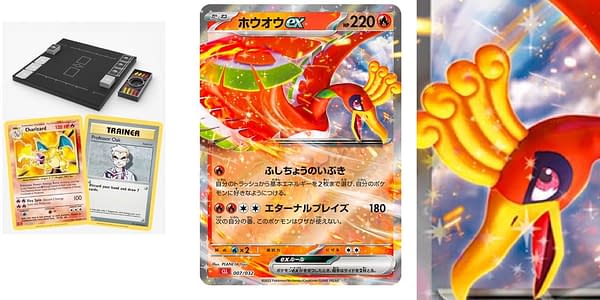 Just like Lugia, who is also featured in Pokémon Trading Card Game: Classic, Ho-Oh just received an Ultra Rare slot in Sword & Shield – Silver Tempest. I think that because that was so recent and now these Legendary Birds of Johto are being featured so early in the Scarlet & Violet era as guaranteed featured cards in this special product, it is unlikely that we will see them show up as set mascots in another set later in the era. That is, of course, unless we see them get different Tera Types which could be cool.
Japanese sets often give us early ideas of what the English-language sets may include, so be sure to keep an eye on our coverage. You can stay tuned for previews of Scarlet & Violet cards as well as updates on everything Pokémon TCG right here at Bleeding Cool.
---
---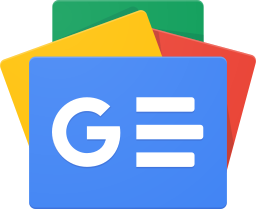 Stay up-to-date and support the site by following Bleeding Cool on Google News today!