There are a couple of fantasy themed football games out there, and you kind of have to be careful how you say it, or people might think you're really into fantasy football, and look at you weird when you talk about the elves you just drafted.
Punga Miniatures is a group of miniature sculptors out of Germany and Russia that have been putting out some gorgeous sculpts, and they're at it again with their Pi'rats minis, which are currently working through the funding stage on Kickstarter.
While these minis are intended for fantasy sports games, you could easily use them in any fantasy role-playing or wargame- especially if rat pirates are involved.
The first set is standard Pi'rats, which are all pretty danged cool: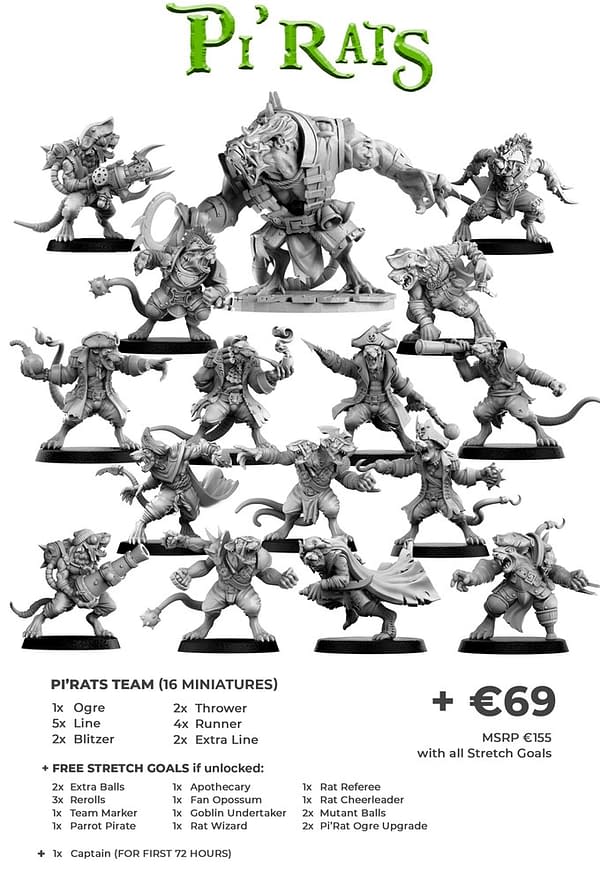 That crew looks so freaking sweet I can't even stand it. And you get this dude: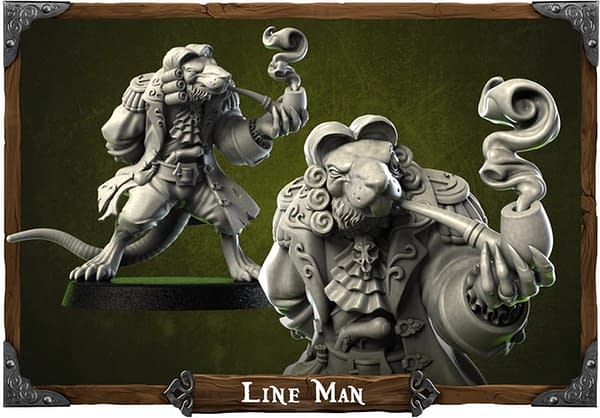 He's just like "yeah, I should knock someone over, but I gots tah smoke this here pipe". Then you get to the captain, and your wallet starts to cry: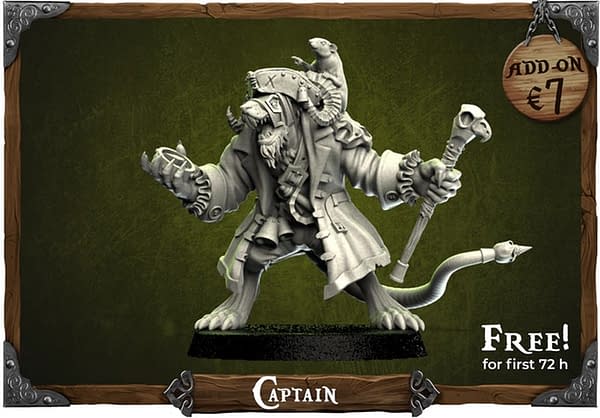 There are three total crews available, with the Cursed crew being my personal favorite. There's a rat ogre with a diving helmet, which is always going to make me freak out. Just slap a diving helmet on something. I'm yours.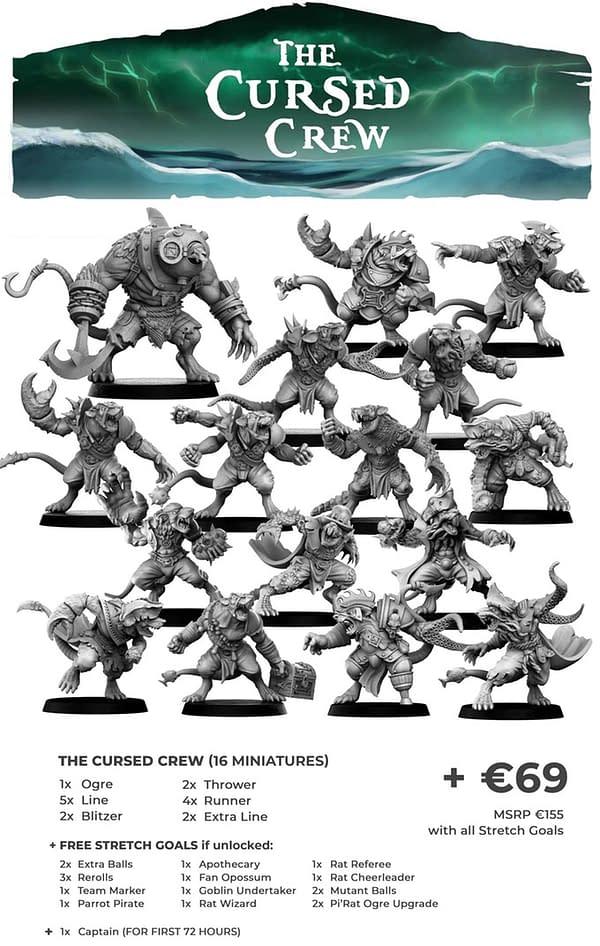 Here's a better pic of my new best friend, I'm calling him Rody. He hates Idaho, at least in my head-canon. He might love it in real life.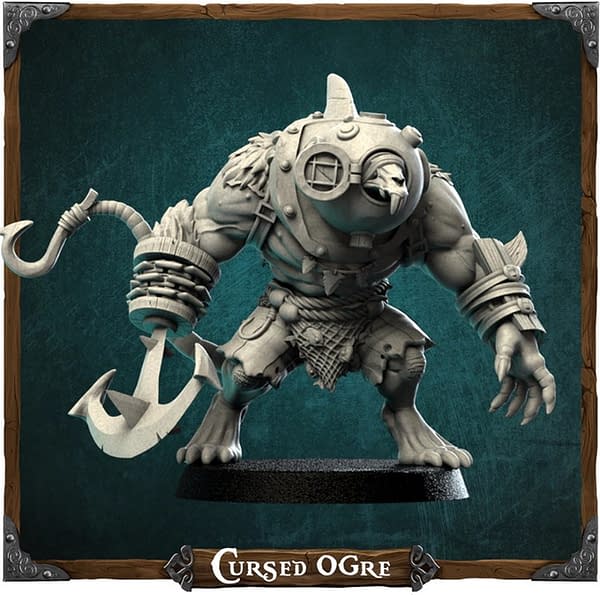 Funding for the Pi'Rats crews will be going strong until Tuesday, May 28 2019 12:00 PM MDT. I'm seriously planning on picking up two of these crews just to run as pirates in Frostgrave: Ghost Archipelago. That's the great thing about fantastic miniatures- you can make them work in just about any setting!
Enjoyed this article? Share it!